About Lucy Monroe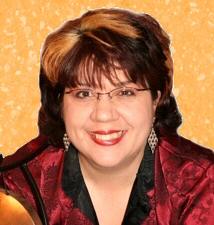 Award winning author Lucy Monroe had her first book published in September 2003. Since then she has sold more than 40 books to four publishers and hit national bestsellers lists in the US and England. She writes sexy category romance for Harlequin Presents including her own ongoing mini-series, The Royal Brides. If you prefer a longer book, but want to keep it steamy, try her Mercenary trilogy or Goddard Project series from Kensington Brava. If you're a historical fan, Lucy's written a sensual trilogy for Berkley as well as her Children of the Moon series, sexy shape shifters in Medieval Scotland. She's also published a historical single title with Samhain as well as two Inspirational romances under the pseudonym LC Monroe. Lucy just plain loves romance! She's a passionate devotee to the genre and keeps a vibrant blog where she chats with readers, authors and industry professionals – as well as a celebrity guest blogger here and there. Her highly charged, sensual stories touch on the realities of life while giving the reader a fantasy story not easily forgotten. Whatever the type of romance, Lucy's books transport her readers to a special place where the heart rules and love conquers all.
 
About Lucy From Lucy
I learned to read when I was four – that's what happens when you have four older siblings and a gorgeous, squalling infant vying for your mom's attention. Thus began a serious love affair with books. I soon read through all the childrens books in the house and took to climbing my mom's bookshelves to read her books. She put paid to that when she discovered me reading a Reader's Digest Condensed Version of "The Godfather." Sigh. I had to wait until I entered school to get another good selection of books and read every one in my school's library starting with A authors and working my way to Z and back again. I read my first romance as a pre-teen and fell in love with Mills & Boon books.
For me, they were life changing. I read about the type of hero I didn't know existed and was determined to marry. And I did. My husband is the alpha male at the end of a book. Loving, sexy and dedicated to his family. We had a whirlwind courtship and were engaged within three months, married in eleven and fifteen years on from meeting him, I still adore him.
I write about relationships because nothing else in the world fascinates me more. I write sensual books because the intimacy between a man and a woman is a key element in their relationship and again…I find this element intriguing.
Realizing I wanted to be a writer was terrifying for me. I'm a very goal oriented person and no one can guarantee they will sell their books, they can only guarantee failure by quitting. That's what I kept telling myself as the rejections piled up along with the finished manuscripts. I sold Book #13 to Mills & Boon, my ultimate publisher … the one place I was sure I could never sell to. Dreams are grand, but reality is better.
You can read about them on my booklist page by clicking on the hyperlink to the right. Visit my website to read reviews and reader comments on my books, to enter my monthly drawing and to find out about the  books I write for  Harlequin Presents, Kensington Brava & Zebra and Berkley Sensation.
 
 
Children of the Moon Series
Traditional Greek Husbands