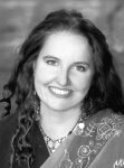 Ecstasy Wears Emeralds by author Renee Bernard
I'm fairly certain I didn't intend for this book to be a feminist tome in any way, shape or form.  But when my heroine, Miss Gayle Renshaw, decided that she would do anything to become a physician (even after I reminded her that I was writing a book set in 1860 London), it was game on.  But then, that's what I love about writing.
Despite all my illusions of being the one at the keyboard and driving the bus, I'm not necessarily in charge.
I always hate to admit all the "happy accidents" that occur along the way… It's hard enough to keep one's ego intact in this business without opening the door to someone accusing me of just zoning out and effortlessly channeling an odd muse or two.  Nope.  There's no bones about it.  Writing is hard work.
Which is why those moments of "aha!" feel like lovely gifts.
In "Ecstasy Wears Emeralds", I wanted to break a few rules.  I wanted my hero to be a man with a profession and not a titled lord.  I wanted him to be a nice guy, but still strong and "heroic".  I wanted a heroine that could hold her own, make mistakes and still be sympathetic.  And I wanted to do all of that and still make it a scorching hot, satisfying romance with all the bells and whistles.
If anything, it was an excuse to do some great research into Victorian medicine (grim stuff but really compelling…I swear there's six more books of notes and odd trivia in my files at the moment.  Hmmm…a Victorian version of "Grey's Anatomy" anyone?)
Of all the books, "Emeralds" has a special place in my heart.  I'm just hoping it finds its way into those TBR piles and keeper shelves…