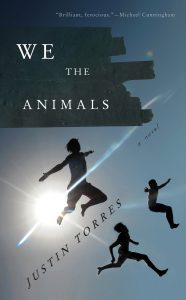 What does family mean to you? Justin Torres paints a portrait of a fictional family drawn from his own life experiences in his semi-autobiographical debut novel, We the Animals.
We had the pleasure of having Justin on our Readers Entertainment Radio show.  Please feel free to listen and download the podcast of  the show below.
We would love to give you a copy of We the Animals by Justin Torres! Please comment below today for a chance to win. The winner will be chosen at random.
Comment below and Come back Later today to see if you won!