L. McMaken
11-1-11
Cincinnati, OH
Your intrepid reporter was fortunate enough to attend a fantastic book festival last weekend. I first attended this event four years ago, during the festival's second year. This was my first time back and wow, has this book festival grown!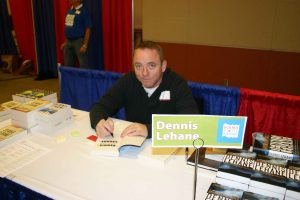 This year Books by the Banks, Cincinnati USA Book Festival had over 100 authors! It was a reader's nirvana! From well-known and bestselling authors like Dennis Lehane, Judy Collins and Chris Bohjalian, to young adult authors, children's authors and illustrators and local/regional authors whose specialties ranged from haunted places to cooking with bourbon.
For families there were delightful performances by the Frisch Marionette Company, face painting, balloon artists, storybook characters like Curious George and the Very Hungry Caterpiller. Plus author visits, storytimes and books, books, books.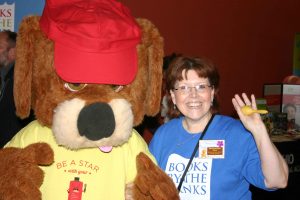 I was delighted to have interviewed many of these authors and over the next few weeks I'll be bringing you those interviews.  Stay tuned, you never know who might show up!!