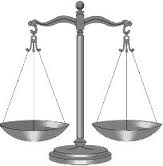 L. McMaken
12-12-11
Cincinnati, OH
The U.S. Justice Department has opened an investigation on the eBook industry. The focus of the investigation is to determine if any anti-trust laws have been broken in the pricing of eBooks by Apple, HarperCollins, Hachette Book Group, Macmillan, Penguin, and Simon & Schuster. Following on the heels of an investigation in Europe, this could alter the way eBooks will be priced in the future.
Galleycat reports: "In August, the legal fight over set eBook prices hit the civil courts when consumer rights firm Hagens Berman filed a class action suit against Apple and five of the "big six" publishers-alleging that the agency model for eBook pricing is "in violation of a variety of federal and state antitrust laws, the Sherman Act, the Cartwright Act and the Unfair Competition Act."
The lawsuit  alleges "that the five publishers "feared" Amazon's move to price ebooks at $9.99 – a figure considerably below physical book prices. The pricing "threatened to disrupt the publishers' long-established brick-and-mortar model faster than [they] were willing to accept", and to set low consumer expectations for ebook prices."
There is a myriad of accusations swirling around this lawsuit, and they aren't going to be resolved quickly or easily. The outcome however, will have a major effect of the pricing and control of eBook pricing in the future.