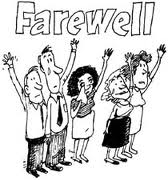 L. McMaken
1-15-12
Cincinnati, OH
The year 2011 saw a surge in eBooks, yet print still held the largest market share. eReaders were the hottest holiday gift. 2011 also saw the demise of some old favorites including Borders Bookstores, Joseph-Beth, Key Porter Books, HB Fenn, Chorion, British Bookshops, and REDGroup.
It was a year of strange business partnerships with Random House buying Smashing Ideas, Amazon scooping up Book Depository, and Google buying eBook Technologies.
We all waited patiently for the opening of author J.K. Rowling's Pottermore – but it never opened, and neither did the much anticipated Bookish.
2012 should be a very interesting year in publishing.