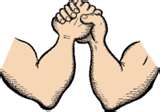 It began small with a little known company saying 'no' to the giant book retailer. That company was Independent Publishers Group (IPG) a book distributor and they refused to sign a new contract with Amazon, citing "unacceptable" terms.
In response, Amazon removed 4000 eBook titles that  IPG-represents from its site. IPG countered with; "This (these) book(s) is available in print or electronic edition at your local independent bookshop, www.barnesandnoble.com, www.indiebound.org, iTunes, Kobo, and elsewhere. It is not currently available in a Kindle edition."  
Amazon does have a history of pulling titles from his massive online website. Back in 2009 books that contained reference to gay characters or themes disappeared, and Amazon called it a "glitch".
In a dispute over pricing policy with MacMillan Publishing, their titles were yanked from the site until the dispute was settled. MacMillan wanted to set a price point for their eBooks in the range of $15, which Amazon refused wanting to keep the price at $9.99. Then Apple landed in the publishing world with its iPad and iBookstore and MacMillan jumped in. Then Amazon pulled all MacMillan titles from their site.
Simon & Schuster is also having disagreements with Amazon over pricing structure with CEO Carolyn K. Reidy saying:" We do not agree with their pricing strategy. I don't believe that a new book by an author should ipso facto be less expensive electronically then it is in paper format."  
Jeff Bezos, Amazon CEO responded: "Ebooks should be cheaper than physical books. Readers are going to demand that, and they are right because there are so many supply chain efficiencies relative to printing a paper book."  
Meanwhile, others are joining IPG in its fight against Amazon's business practices including The Science Fiction and Fantasy Writers of America who issued this statement;  "SFWA is redirecting Amazon.com links from the organization's website to other booksellers because we would prefer to send traffic to stores where the books can actually be purchased."  
Author Jim Hanas removed the Amazon button from his website sending readers to other retailers and social networking site Copia ran a sale on books yanked from Amazon. The Author's Guild has joined in noting that Amazon is "building an anticompetitive ecosystem that will hurt the book publishing industry." In a statement issued by the Guild, they said, "Amazon had deployed its buy-button removal weapon before, but never so publicly, never on such a massive scale, and never (to our knowledge) as a means of shielding its ability to use a separate anticompetitive tactic" its practice of routinely selling eBooks at a loss. Such practices commonly known as predatory pricing are a means of using superior capital resources not to innovate nor to provide better service, but to weaken or eliminate competition."  
IndiCommerce, which is the ebook side of the American Booksellers Association, began removing Amazon titles from its database joining ranks with Barnes & Noble, Books-A-Million, and Indigo Books who are all keeping Amazon titles out of their brick-and-mortar stores. They are all in agreement that Amazon's "push for exclusivity in eBooks is hurting the book publishing industry." and in an article at Publisher's Weekly stated: "While Amazon is seeking to distribute its print catalog through conventional means, it seems that they are simultaneously pursuing a strategy of locking in eBook exclusives which other retailers are not allowed to sell. IndieCommerce believes that this is wrong."  
As more and more publishers, distributors, authors and writing organizations come out against Amazon's current policies and contracts it could mean the corporate giant might have to change it current business policies or risk losing substantial business. Of course, with the financial resources available to Amazon, it may make no difference at all.