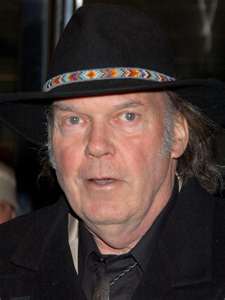 Rocker and music icon, Neil Young will be speaking at this year's BookExpo America. He will be promoting the November release of his memoir, Waging Heavy Peace. The memoir is being released by Blue Rider Press an imprint of the Penguin Group.
In a statement Young said: "I felt like writing books fit me like a glove; I started and I just kept going. That's the way my Daddy used to do it on his old Underwood up in the attic. He said, 'Just keep writing, you never know what will turn up'." 
After spending nearly fifty years in the music business, Young's fans hope the memoir will give a sneak peek into this life. For a man that is such a music icon, his personal life has remained very personal.
Blue Rider publisher David Rosenthal said: "This promises to be a revealing, intimate book that will provide the window into Neil's life and career that fans and admirers have always wanted."
Young will also be interviewed at BEA although an interviewer has not been named. There is speculation that it will be with Stephen Colbert who is also a featured speaker at the event.