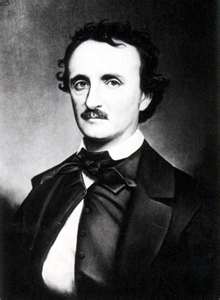 Named for author Edgar Allan Poe, The Edgar's are presented by the Mystery Writers of America to the best in writers in the genre. Awards are given in several categories: novel, first novel, paperback original, fact crime, critical/biographical, short story, juvenile, young adult, play, and TV episode.
Here are the 2012 winners in several categories:
Best Novel
Gone by Mo Hayder (Grove/Atlantic – Atlantic Monthly Press)
Best Fact Crime
Destiny of the Republic: A Tale of Madness, Medicine and the Murder of a President byCandice Millard (Random House – Doubleday)
Best Juvenile
Icefall by Matthew J. Kirby (Scholastic Press)
Best Young Adult
The Silence of Murder by Dandi Daley Mackall (Random House Children's Books – Knopf BFYR)
The Simon & Schuster-Mary Higgins Clark Award
Learning to Swim by Sara J. Henry (Crown Publishing Group)
Raven Awards
M is for Mystery Bookstore (San Mateo, CA)
Molly Weston (Meritorious Mysteries)
Visit the MWA website for a complete list of winners.