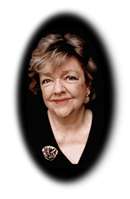 It has been a terrible few weeks in the publishing industry as several much loved and award winning authors have passed away.
This week the Irish writer Mave Binchy has passed away, she was 72 years old. Best known for her depth of character and stories that touched the human heart, she had over sixteen novels to her credit, most of them bestsellers. Her books showed the world Ireland at it's most tender, most human and most humorous. She was also a respected journalist, columnist and wrote dozens of articles, short stories and several plays.
Her book Tara Road was an Oprah book club selection.
The manuscript for her last book A Week in Winter had been turned in to her publisher. No publication date is set yet.