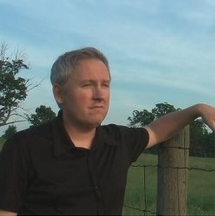 Murder in the Mountains: The Muriel Baldridge Story revisits the slaying of a popular 17-year-old Prestonsburg High School cheerleader who was found beaten to death on the morning of June 28, 1949. A yearlong investigation ended with a sensational trial and a controversial verdict ~ and her killer was never caught.
Please welcome the author of Murder in the Mountains, Michael Crisp.

Award winning documentary filmmaker Michael Crisp has over 20 years in the entertainment business as a singer, guitarist and disc jockey. His first feature film, The Very Worst Thing, revisited the 1958 Floyd County (Ky.) school bus disaster and won critical acclaim at film festivals across the country. Michael's recent film projects include Legendary: When Baseball Came to the Bluegrass, When Happy Met Froggy, Polterguys, and the upcoming A Cut Above: The Legend of Larry Roberts. He lives in Kentucky with his son Conner.