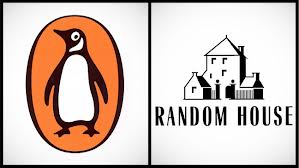 Reader's Entertainment reported last week that there were rumors of a possible merger between Penguin Publishing and Random House. This week both publishers made the official announcement and the newly merged company will be Penguin Random House. John Makinson, CEO of Penguin will head up the board of directors, while Markus Dohle, CEO of Random House Worldwide will be the CEO of the newly formed Penguin Random House.
Random House's parent company Bertelsmann receives 53% control and Pearson, parent company of Penguin will have a 47% controlling interest in the new company.
From the press release:  "With this planned combination, Bertelsmann and Pearson create the best course for the future of our world-renowned trade-book publishers, Random House and Penguin, by enabling them to publish even more effectively across traditional and emerging formats and distribution channels. It will build on our publishing tradition, offering an extraordinary diversity of publishing opportunities for authors, agents, booksellers, and readers, together with unequalled support and resources … Its significance for our business and for the cultural resonance of our book publishing operations worldwide is on a par with such momentous agreements as the takeover of Goldmann Verlag in 1977; the acquisition of a stake in Bantam Books, our first-ever U.S. investment, that same year; the purchase of Doubleday in 1986; and especially that of Random House in 1998. Each of these steps was aimed at increasing the breadth and quality of Bertelsmann's publishing operations, as our new company will."
Penguin Random House combines both former publishers businesses in the U.S., the U.K., Canada, Australia, New Zealand, India, South Africa, China, Spain and Latin America. It does not include any of Bertelsmann's German publishing interests.
You can read the press release in it's entirety by clicking here.