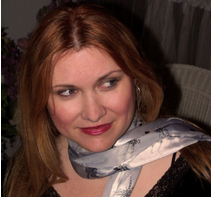 This 15-20 podcast talks about tips for book trailers, invites open mic for people to share their book trailer and we review some good…and some not so good…videos! We're joined tonight by Bill Brier who called in to talk about his book video entitled The Killer Who Hated Soup. Bill is a professional filmmaker and the video is live action. We discuss the video, the importance of music to book videos and setting mood and Bill shared how he was able to get the music for his trailer at a very low cost. Bill offered to give a free copy of his book to anyone who emails him through his website at www.billbrier.com so don't miss out on that!
We review a video that illegally used some popular music. Check it out and let's see if you can recognize the band- http://www.vimeo.com/196978
What happens when someone uses music they shouldn't?
We also check out some really cool book videos which I've posted below.
Unbridled Grace
Wicked Beloved
Did You Miss Me
The Action Bible Devoltional
The Land of Decoration
Be sure to sign up for http://www.youtube.com/booktrailers to catch the newest videos or join the Book Trailer Community online at http://booktrailers.ning.com/
Do you have a video you'd like to share? Call in next week or feel free to post a link here!
And as promised on the show, I am leaving you with one of the best book videos I've seen. It's not for a particular book, but look at the views! Julian Smith's I'm Reading A Book!