A sparkly little elf makes his appearance each year at author C.H. Admirand's home. Welcome C.H.!
My favorite ornament is really more of a holiday decoration from my childhood. I have one older brother and two younger sisters and when we were little Santa brought us each a little Christmas statue…my brother got the snowman with the sparkling blue eyes, red scarf wrapped around his neck and shiny black top hat. My sisters and I received little elves dressed in red with a white scarf tied around their necks and little green mittens.
Mom would always put them out on the dining room table amidst her Advent wreath…which in our house wasn't super fancy…simply 4 candles: 3 pink and one purple. The little holiday people used to make us smile and when we sat down to eat, my sisters and I would pull our little elves closer to our plates so they would keep us company while we ate.
I hate to tell you how many years ago that was, but all of the statues were made in Japan and might qualify as antiques now. LOL! I'm not sure where everyone else's statues are, but I took mine with me when I got married and he still gets to stand in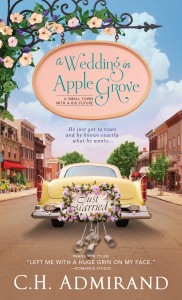 the middle of our table—although we've never had a dining room so it's the farm table in our kitchen—and he doesn't have his little elfie friends but he does have two tumbling reindeer and one little puppy dog statue that he gets to play with when we are all asleep. Well at least that's what I've always thought he did.
My wish for everyone for the Holidays this year is that you will have all of the love your heart can hold and that you can spend it with your family or whomever is the most special in your life. Happy Holidays!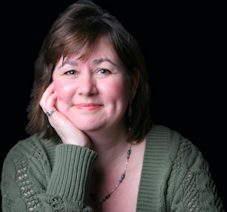 About C.H.
Fate, destiny and love at first sight will always play a large part in my stories because they played a major role in my life. When I saw my husband for the first time, I knew he was the man I was going to spend the rest of my life with. I've loved him forever…well…more than half my life. Each and every hero I write about has a few of Dave's best qualities, his honesty, his integrity, his compassion for those in need and his killer broad shoulders. I'm such a sucker for a man with broad shoulders. Visit C.H. on her website. You can also find her latest release by following this link.
I love to hear from readers! You can write to me at chadmirand@chadmirand.com or visit me on Facebook or Twitter.
Psst – she's also giving away a book to one lucky commentor……