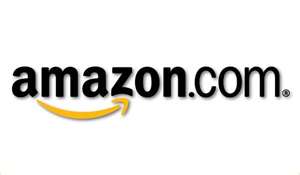 Amazon just released it's list of their bestselling books for 2012. No surprise that Fifty Shades of Grey by E.L. James took the top spot, but contemporary romance overall had a strong showing with five books on the list.
Here are the details from Amazon's press release:
Amazon.com, Inc. today announced the top 10 best-selling books of 2012 overall (print and Kindle combined), as well as the top 10 Kids & Teens books. "Fifty Shades Freed: Book Three of the Fifty Shades Trilogy" takes the top spot, and thriller "Gone Girl" comes in at number two; "The Mark of Athena (Heroes of Olympus, Book 3)" is the best-selling Kids & Teens book. These top 10 lists take into account first editions that were published in 2012, consider only paid units, and combine print and Kindle formats. To see these lists and all of Amazon's top 100 best-selling print and Kindle books of 2012, go towww.amazon.com/bestsellingbooks2012.
"This was truly the year of the billionaire bad boy in romance—Amazon readers just couldn't get enough of the genre," said Sara Nelson, Editorial Director of Books and Kindle at Amazon.com. "While E. L. James published the first two books in her Fifty Shades trilogy in 2011, so they aren't eligible for our 2012 list, the series really took off this year and propelled the third installment and the omnibus edition onto our top 10 list. It's also interesting to note that four of the five contemporary romance titles in the top 10 list, including the Fifty Shades trilogy, were originally independently published and went on to become huge best sellers."
The top 10 best-selling books overall are:
1. "Fifty Shades Freed: Book Three of the Fifty Shades Trilogy" by E. L. James
2. "Gone Girl: A Novel" by Gillian Flynn
3. "Fifty Shades Trilogy: Fifty Shades of Grey, Fifty Shades Darker, Fifty Shades Freed 3-volume Boxed Set" by E. L. James
4. "Bared to You: A Crossfire Novel" by Sylvia Day
5. "No Easy Day: The Firsthand Account of the Mission That Killed Osama Bin Laden" by Mark Owen
6. "The Marriage Bargain (Marriage to a Billionaire)" by Jennifer Probst
7. "Reflected in You: A Crossfire Novel" by Sylvia Day
8. "The Racketeer" by John Grisham
9. "Defending Jacob: A Novel" by William Landay
10. "The Innocent" by David Baldacci
The top 10 best-selling Kids & Teens books are:
1. "The Mark of Athena (Heroes of Olympus, Book 3)" by Rick Riordan
2. "The Third Wheel (Diary of a Wimpy Kid, Book 7)" by Jeff Kinney
3. "Insurgent (Divergent)" by Veronica Roth
4. "The Serpent's Shadow (The Kane Chronicles, Book 3)" by Rick Riordan
5. "The Fault in Our Stars" by John Green
6. "City of Lost Souls (Mortal Instruments)" by Cassandra Clare
7. "While it Lasts" by Abbi Glines
8. "The Rise of Nine (Lorien Legacies, Book 3)" by Pittacus Lore
9. "Wonder" by R. J. Palacio
10. "Nevermore: The Final Maximum Ride Adventure (Book 8)" by James Patterson