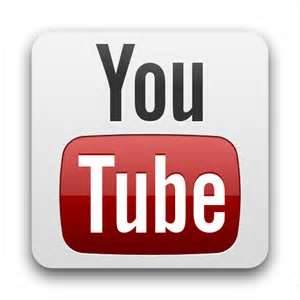 Of all the places you might go to find new books, and new authors, YouTube might just be last on your list. There are dozens, if not hundreds of online book clubs, there are those suggested reading ads from Amazon or Barnes & Noble, and there are of course your social media friends that suggest great books.
One place you've probably over looked is YouTube. Some might be surprised to learn that the completely insane world of cat videos, snoring dogs and sports bloopers also has a sane side. That sane site of YouTube features lots of channels with author interviews, book club chats, booktrailers and book reviews.
If you search YouTube you will discover book review sites from individual books lovers championing the books they love like; The Readables, from book fan Priscilla. She has hundreds of books reviews and thousands of followers. Or, comic book reviews with A Guy A Girl and Nerdy Stuff, and BooksandQuills, by Sanne for a European perspective.
Readers are certainly familiar with Kirkus Reviews and they too have their own review channel on YouTube, as does Bibliophile Books, and for genre specific books you can find romance reviews and interviews at RT Book Reviews, or awesome videos for young readers at the Penguin Young Reader's site.
Publishers have their own channels with videos, interviews, and upcoming releases featured. Kensington Books, "Drive-by" videos by Publishers Weekly Blogger, Barbara Vey, Christian Publisher Tyndale House, Random House Books, and the Scholastic Channel.
Many authors have created their own channels for fans talking about their books, showing booktrailers, and giving readers a more personal insight into their books. From bestselling authors like James Rollins, Lisa Jackson, and Douglas Clegg to newer authors like Stephanie Burkhart, Hildie McQueen, or Renee Bernard and if you search your favorite authors name, you might be surprised what you find.
Do you have one book that has touched your heart like no other? You can find channels dedicated to those books such as Diana Galbaldon's Outlander, or a fan's Hunger Games channel. YouTube is a surprisingly undiscovered place to find new books, authors and all things books.