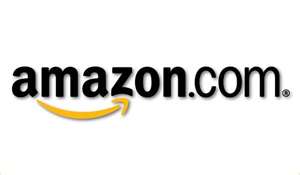 Online retailing giant Amazon, has received approval for a patent that would allow them to sell used eBooks, and other digital materials. The patent would let Kindle owners sell their "previously owned" titles on Amazon's site, and that title would than be deleted from the seller's Kindle.
The abstract for the patent states:
An electronic marketplace for used digital objects is disclosed. Digital objects including e-books, audio, video, computer applications, etc., purchased from an original vendor by a user are stored in a user's personalized data store. Content in a personalized data store may be accessible to the user via transfer such as moving, streaming, or download. When the user no longer desires to retain the right to access the now-used digital content, the user may move the used digital content to another user's personalized data store when permissible and the used digital content is deleted from the originating user's personalized data store. When a digital object exceeds a threshold number of moves or downloads, the ability to move may be deemed impermissible and suspended or terminated. Additionally or alternatively, a collection of objects may be assembled from individual digital objects stored in the personalized data stores of different users, and moved to a user's personalized data store. 
Several companies have tried this before without success as their were copyright and royalty issues with publishers. No information has been posted on Amazon's site to date.