March is here and whether yours came in like a lamb or a lion, you're sure to like a little surprise this month. USA Today bestselling author Sally MacKenzie brings you one in a new historical, Surprising Lord Jack.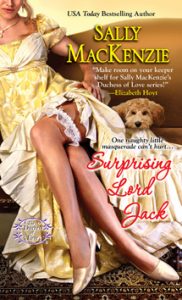 Unladylike Behavior
Frances Hadley has managed her family's estate for years. So why can't she request her own dowry? She'll have to go to London herself and knock some sense into the men interfering in her life. With the nonsense she's dealt with lately, though, there's no way she's going as a woman. A pair of breeches and a quick chop of her red curls, and she'll have much less to worry about…
Jack Valentine, third son of the famous Duchess of Love, is through being pursued by pushy young ladies. One particularly determined miss has run him out of his own house party. Luckily the inn has one bed left—Jack just has to share with a rather entertaining red-headed youth. Perhaps the two of them should ride to London together. It will make a pleasant escape from his mother's matchmaking melodrama!
"Make room on your keeper shelf for Sally MacKenzie's Duchess of Love series!" —Elizabeth Hoyt, New York Times bestselling author
Praise for Bedding Lord Ned
"An engaging tale that balances greed, jealousy, and malice with humor and sweetness…readers will cheer." —Publishers Weekly, STARRED REVIEW
"MacKenzie blends a touch of poignancy with just the right amount of humor into this delightful love story." —RT Book Reviews, 4 Stars
About the Author: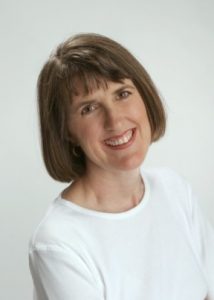 USA Today bestselling author Sally MacKenzie writes funny, hot, Regency-set books for Kensington Zebra. Her Naked Nobility series concluded (at least for the time being) with The Naked King, which was named one of ALA Booklist's top ten romances for 2011; now she's hard at work on a new "Duchess of Love" series. Bedding Lord Ned, the first book, received a starred review from Publishers Weekly; Surprising Lord Jack, the second book, releases March 2013.  Her books have been translated into Czech, French, Indonesian, Japanese, Norwegian, Portuguese, Russian, Spanish, and Turkish. Sally graduated with a B.A. in English from the University of Notre Dame in the first class of women. She's a Cornell Law School dropout, former federal regulation writer, recovering parent volunteer, mother of four grown sons (and mother-in-law to two daughters), and "mature" Masters swimmer. A native of Washington, D. C., she still resides in suburban Maryland with her husband.