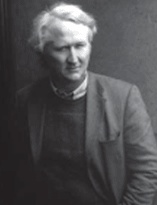 Winning the Edgar Award for Best First Mystery–and listed as a finalist for best novel for the year in Dublin's prestigious IMPAC awards–The Skull Mantra launched the Inspector Shan series, which now includes Water Touching Stone, Bone Mountain, Beautiful Ghosts, and The Prayer of the Dragon. Both The Skull Mantraand Water Touching Stone were selected by Amazon.com for its annual list of ten best new mysteries. Water Touching Stone was selected by Booksense as the number one mystery of all time for readers' groups. The Inspector Shan series has been translated into over twenty languages around the world.
More than that we learn about the tragedies of Tibet and why educating people about what's happening in Tibet is so important to this amazing author.  He also talk about why he can't return to Tibet without it being a threat to his life.
Check out this intriguing author and find out more about him at www.eliotpattison.com
Please feel free to leave comments or questions!