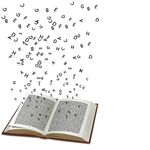 Hachette Books is the latest publishers to make their catalog available via Overdrive – the digital book distributor for libraries. Beginning May 8th, over 22,000 libraries will able to download eBooks from Hachette authors like Sandra Brown, James Patterson, David Sedaris and David Baldacci.
Erica Lazzaro, Director of Publisher Releations at Overdrive said in a statement: "Hachette Book Group offers many of the most beloved authors and series in the world and we're thrilled to be able to offer them to our OverDrive network. We've worked hard to support and advocate for libraries by adding the top publishers and most popular eBooks and audiobooks, and bringing Hachette into the fold reaffirms the important role that libraries play in connecting readers with books and authors."
"This step moves libraries closer to ensuring that patrons will be able to enjoy the same access to e-books as they have to print books," American Library Association president Maureen Sullivan said in a statement. 
Many of the large publishing houses, Hachette included are still selective in the releases they are offering library, and there is some controversy over offering eBooks to libraries by all publishers.