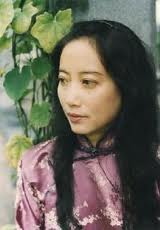 Chinese born author Mingmei Yip has brought China to life for millions of readers. Her books portray an authentic China and a culture that many only know from Hollywood movies. She uses women characters to tell her stories and these women give wonderful layers of depth to her prose.
Many of her books focus attention on the "courtesans" and their lot in life – sometimes good, sometimes bad, often emotionally brutal if not physically.
Her novels speak of longing, of love and of roads not taken. In Song of the Silk Road, her character if offered a three-million dollar reward for taking a journey. This journey however, is not without stipulations and in the process of traveling an entire new lifetime is born.
Mingmei's own life could be a literary classic — from her days in China to her immigration to the United States in 1992, her family history reads like a thriller novel. A grandmother in the running a Pepsi-Cola factory in the hey day of Vietnam, rubbing elbows with the world's power brokers. Her mother leaving for eight years, her father gambling away family fortunes.
In her latest book, The Nine Fold Heaven she follows a young woman, Camilla. She is abandoned at an orphanage at the age of four and is plucked out of there to be trained as an assassin by one of the most notorious gangs in Shanghai. Camilla is a spy, a singer, a lover, and finally a mother, going through multiple metamorphosis' throughout the book.


While the gang initiation was strong, they were never able to completely subdue her emotions, like they were other inductees. Camilla always had that spark of love buried very deep and when her child is born the floodgates of emotion are released. She will do anything to get her child back and to find a safe haven for them.
Giving a great insight into Chinese culture and bursting many stereotypes along the way, Ms. Yip gives the reader a deep, moving, sometimes sensual, sometimes heartbreaking glimpse into Asian society.