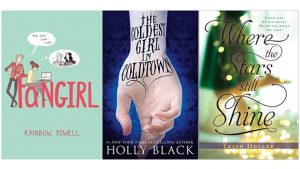 By Melissa Walker
When the air chills and the apple-picking starts this autumn, I'm looking forward to curling up with a variety of new young adult books, from contemporary stories to vampire tales. Yes, I said vampire. In a fun game of YA grapevine, I chose two fall books that I'm especially excited to read, then asked those authors to choose books they are anxiously anticipating, and so on down the line. So, here's your tangled vine of a YA must-read list for fall, selected by experts–YA authors themselves.
Where the Stars Still ShineByTrish Doller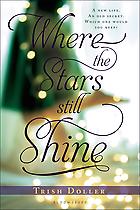 I chose: "Where the Stars Still Shine" by Trish Doller
I loved Doller's debut, "Something Like Normal," and this book–about a girl who was taken by her addict mother and is suddenly returned to a caring father–is a story that I trust to Doller for her careful sense of displaced characters and the depths of their emotions.
Trish Doller chose: "Relativity" by Cristin Bishara
"A wonderful balance of science (I love parallel universe stories), adventure and romance," Doller says. "[The] main character Ruby is brave and resourceful, and, even at her prickliest, readers will want to root for her."
Tandem: The Many-Worlds Trilogy, Book IByAnna Jarzab
Cristin Bishara chose: "Tandem" by Anna Jarzab
"Like my book, this one's about parallel worlds," Bishara says. "I can't wait to see another writer's spin on the multiverse."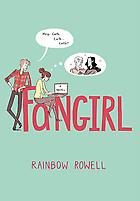 I chose: "Fangirl" by Rainbow Rowell
Rowell's "Eleanor & Park" was a favorite read of mine earlier this year, and I want to meet more of her characters and hear them talk in another novel. Especially when it's about twin sisters finding their own identity in college.
Untold (The Lynburn Legacy Book 2)BySarah Rees Brennan
Rainbow Rowell chose: "Untold" by Sarah Rees Brennan
This is the second book in the Lynburn Legacy–a funny, romantic series about a town full of magic and sorcery, with the effervescent Kami Glass as its appealing heroine. Rowell says, "I'm always excited for anything new from Sarah Rees Brennan."
The Waking DarkByRobin Wasserman
Sarah Rees Brennan chose: "The Waking Dark" by Robin Wasserman
"YA Stephen King, but better" is how Brennan describes the book. "'The Waking Dark' has an evil town and a collection of several layered, interesting point-of-view characters, with small-town life and religious fervor and love and death. (Brace yourselves for chapter one, and then probably just stay braced.) I want horror to come back, and I want it all to be like this."
Just One YearByGayle Forman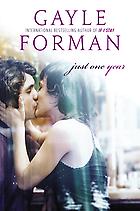 Rainbow Rowell also chose: "Just One Year" by Gayle Forman
It's the sequel to Forman's "Just One Day" (in which characters Willem and Allyson meet and spend one amazing day and night in Paris), but this story is told from Willem's perspective over a year of wondering and wishing. Rowell says, "I can't wait to see what Forman does next with these characters."
The Coldest Girl in Coldtown – FREE PREVIEW EDITION (The First 8 Chapters)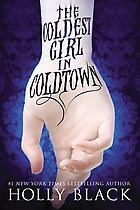 Gayle Forman chose: "The Coldest Girl in Coldtown" by Holly Black
"Her 'Curse Workers' series put Holly's work on my must-buy list," Forman says, "and so I'm [champing at the bit] to see what dark and sexy places she takes the vampire story to." This one was on Sarah Rees Brennan's list too; she says it brings "new blood to the vampire genre… blood that will send a chill through you."
Two Boys KissingByDavid Levithan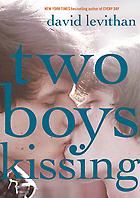 Honorable (late summer) mention: "Two Boys Kissing" byDavid Levithan
Rowell and Forman both named "Two Boys Kissing" (featured inBookish's summer reading list) as a most-anticipated upcoming book. Forman says, "No one does heart-pulling emotion like Levithan, and this book, coming a decade after his groundbreaking debut, 'Boy Meets Boy,' has special resonance." Rowell adds, "I read an early copy on an airplane and wept for two hours–I can't wait to talk to people about it."
Reprinted with permission from Bookish.com
Melissa Walker is a magazine editor/writer and the co-founder ofiheartdaily.com. Her YA novels are "Violet on the Runway,""Violet by Design" and "Violet in Private" (Penguin), about a small-town girl who's scouted to become a model and finds herself in the crazy fashion world; "Lovestruck Summer"(HarperTeen), a beach read full of indie rock and cowboys; "Small Town Sinners"(Bloomsbury), the story of a girl who wants to star in her Evangelical community's Hell House production; "Unbreak My Heart" (Bloomsbury), about the year that broke Clementine's heart, and the summer that healed it… on a boat! Her forthcoming novel is"Ashes to Ashes" (Katherine Tegen Books).
Related links from Bookish:
The Best YA Books On Tough Subjects
http://www.bookish.com/articles/the-best-ya-novels-tackling-tough-subjects
Greatest Book Club Books: 'Gone Girl,' 'The Help' and More
Best Book Club Picks for Fall 2013: J.K. Rowling, Elizabeth Gilbert and More
http://www.bookish.com/articles/best-book-club-picks-for-fall-2013-j-k-rowling-elizabeth-gilbert-and-more
—