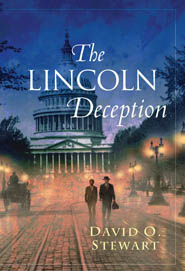 Debut novel by acclaimed historian David O. Stewart, THE LINCOLN DECEPTION, explores unanswered questions about Lincoln assassination conspiracy.
THE LINCOLN DECEPTION, is the first work of fiction by distinguished historian David O. Stewart. The DaVinci Code for the Lincoln assassination, David O. Stewart's debut novel combines historical and fictional characters to explore the dark forces behind the John Wilkes Booth conspiracy and solve one of the most intriguing puzzles in American history.
The author of the award-winning nonfiction American history books American Emperor, Impeached and The Summer of 1787, David O. Stewart's background as an historian very much informs THE LINCOLN DECEPTION. Stewart explores the truth behind the mystery through his impeccably-researched novel's central characters – a white doctor from small-town Ohio and an African-American ex-ballplayer – as they puzzle over the fragmentary evidence of the Booth conspiracy in the year 1900. Facing a mugging on an Indiana riverside, a race riot in New York City, and a terrifying trap atop the new Williamsburg Bridge, the unlikely partners Fraser and Cook investigate questions that have churned at the heart of the Lincoln conspiracy for nearly 150 years.
Blending real and fictional characters, THE LINCOLN DECEPTION is a superbly researched, gripping mystery that explores one of the nation's darkest and most fascinating eras and the conspiracy that changed world history.
Available from Kensington Books.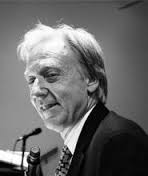 ABOUT THE AUTHOR:
After trying cases and arguing appeals for more than 25 years – including arguments before the U.S. Supreme Court and an impeachment trial in the United States Senate – David O. Stewart turned to writing. He has since established himself as the acclaimed author of the award-winning nonfiction books American Emperor: Aaron Burr's Challenge to Jefferson's America (2011), Impeached: The Trial of President Andrew Johnson and the Fight for Lincoln's Legacy (2010), and The Summer of 1787: The Men Who Invented the Constitution (2008). His short fiction has won him a Pushcart Prize nomination. Stewart is founder and president of the Washington Independent Review of Books and serves as board chair for the AIW Freedom to Write Fund, a non-profit organization dedicated to the interests of writers. Stewart has appeared many times on C-Span's Book TV, as well as Chris Matthews' Hardball, CNN, and a variety of regional television and radio outlets.