A Broken Childhood II: Forgiveness
  by
  Lydia Ola Taiwo
Nightmares normally end when we awaken. But what if your waking hours actually were your nightmare? In her first book, `A BrokenChildhood', Lydia Taiwo opened her heart and showed us how she survived horrific abuse as a child.
In 'A Broken Childhood: Forgiveness', Lydia's story continues when her parents finally decide to take her back to Nigeria. However any hopes that life will improve are swiftly dashed by her mother. Alone in a strange country, she is determined to survive, but when she finally escapes her parents clutches, Lydia will find that the hardest battle of all is learning how to come to terms with the past.
Gripping in its intimate narrative, the book is unnervingly direct but retains a quiet, hopeful sparkle and optimism that carries us along.
In it, Lydia reflects on her past but it is her ability to forgive that truly inspires. I'm not sure many readers faced with the devastating and perpetual abuse could find it in their hearts to do the same.
As Lydia herself admits, learning to forgive was the beginning of a journey of redemption and in turn, led to her being able to move on and build a remarkable life. A happily married mother of six, and a scientist, Lydia now devotes much of her time to helping those those whose lives have been ruined by abuse and neglect.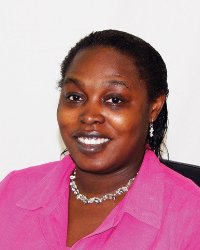 About the Author:
Married with six children I am a Consultant Biomedical Healthcare Scientist with my own diagnostic centre in Kent. I am also a published author and public speaker campaigning against child abuse.
As a child abuse survivor, I'm writing books to tell and show people what absence of love really means. Despite the pain, the trauma, the injuries and the tears, as long as there is life, there will always be a way out. God will make a way.
I believe that if we could only look into someone's heart – the bleeding, hurt and broken heart that is yearning for love, for care, for peace, for a solution – then we could all make the world a better place.
For that reason, I want to be a beacon of hope to those around who are seeking for freedom from abuse. There is an alternative to pain and bitterness, from being a victim rather than a survivor.
Learn more about Lydia by visiting her website.