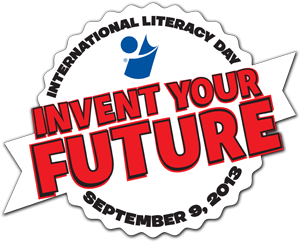 There are many ways to celebrate International Literacy Day. This year the theme is "Invent Your Future." Helping young readers worldwide understand that they can have a brighter future through reading.
Activision and Penguin Young Readers Group are proud to continue their commitment to encourage fans of the Skylanders franchise to embrace reading. They are releasing two new books in the coming months The Mask of Power: Gill Brunt and the Curse of the Fish Monster (October 17, 2013) and Book of Elements: Life and Undead (February 2014). 
"We at Grosset & Dunlap are thrilled to be supporting Activision and the Skylanders franchise in their efforts to encourage fans of their games to embrace reading," says Francesco Sedita, publisher at Grosset & Dunlap, a division of Penguin Young Readers Group."
With literacy being a key factor in children's success, we hope that you will consider the effort made by Activision and Penguin Young Readers Group on any stories you might be writing for this vital day.