A monstrous obsession.
Writing fantasy books, I have discovered, is one of the most absorbing pastimes.
You have to create a strange world that is mythical, yet believable. You have to decide what form your heroes take – alien, humanoid, robot. But the best fun of all is devising monsters.
The tagline to my first teen fantasy book, Ice Trekker, is 'Monsters. Myths. Mayhem'. Well, I do take my monsters seriously.
Oddly enough, I hadn't planned on writing fantasy until I was lucky enough to accompany my husband on a work trip to Norway. All the way to Tromsø, 200 miles north of the Arctic Circle. What an adventure. It took three flights to get there from Kenilworth in Warwickshire. We felt like Polar explorers ourselves.
While Rob worked at the University, I went exploring. Tromsø is a beautiful city, laid out on the island of Tromsøya, surrounded by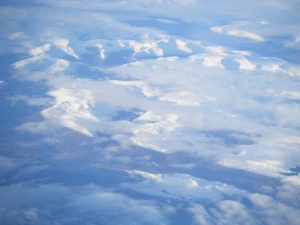 vast mountains. It has a beautiful Arctic cathedral, the most northerly botanic garden in the world – and a picturesque harbour lined with weatherboard buildings. This is where I started and stumbled on the quaint Polar Museum (Polarmuseet).
It told of the wild, woolly adventures of Polar explorers and it was like stepping back into the 1920s, with its dusty glass cases, yellowed labels and sepia photographs. My favourites were the scenes with figures of fur-clad wilderness men sitting in a log cabin. There was a type of fairground booth. If you looked inside, there were models of biplanes, zeppelins and hot air balloons they used in desperation to rescue missing expeditions. I'm convinced that Philip Pullman visited the same place before he wrote Northern Lights (or The Golden Compass), the first of his Dark Materials trilogy.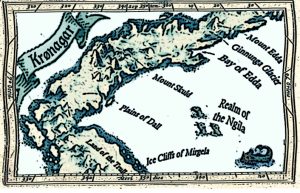 My imagination started to tingle when I came across old sea charts, crammed with all manner of strange sea monsters. And then there models of sailing ships, skiffs and assorted coracles. Painted wooden chests, packed with supplies. Astrolabes, binoculars, sextants …
I began to ponder a story about a fantasy land, where a group of adventurers would race against time to save their country.
It all came together when I visited museum number two, Polaria, a totally different experience, with its sleek modern displays all about how precious yet fragile are the Polar regions. The highlight was the aquarium, including the ugliest fish I'd ever laid eyes on – the wolf fish.
This is by far the most hideous aquatic life form you can imagine. The bodies are grey, pockmarked and sticky, while the head is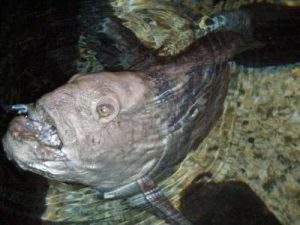 grotesquely bulbous, but it's the teeth that make you stare. The poor creature has ugly rows of weirdly protruding fangs. You can't help but stare and shudder.
There are cavernous chambers simulating underground ice caves at the museum, and I had a sudden vision of being trapped in an ice cave, faced by starving wolf fish … and a giant one, at that.
Another exhibition focused on fears that the giant red king crab is spreading with alarming speed from Russian waters along the Norwegian coast, destroying everything in its wake. These beasts are truly frightening, never mind their environmental impact. And they are colossal. Red king crabs can sometimes reach a carapace width of 11 inches and a leg span of six feet.
Suddenly I had the basis of a story. An eco-challenge, which I thought had an urgent, modern feel … and monsters! Weird, deadly, scary and gigantic.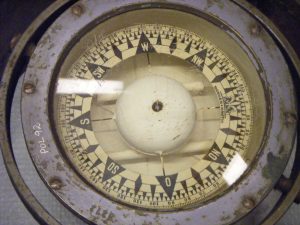 I wanted the monsters to be integrated into the story. I'm not such a fan of those adventures where our gallant heroes meet a gigantic foe, biff it on the head and move on with a joyous whoop. So, like some North Sea fishing boat, I began to trawl the internet for more ideas. Nature is infinite in its plethora of weirdness and it wasn't long before I had added another monster of the deep to my collection. By this time, I'd called my icy wasteland Krønagar.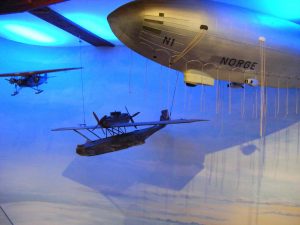 For those of you who relish a little word play, it's an anagram of Ragnarök, the Nordic doom-laden scenario depicting a great battle, the death of gods and sundry natural disasters. And while we're being distracted, the 'ø' is called a miniscule, apparently. It's easy to key in, too. Don't
bother with symbols. Just hit control + backslash + o. (The astonishing things you find out during research.)
Back to the present – and the past. In 2006, scientists unearthed two massive pliosaur skeletons in Svalbard, Norway, a string of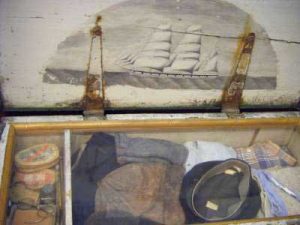 islands halfway between Europe and the North Pole. They dubbed them Predator X (a lesser known Marvel creation), and cast the fossils in plaster for transport.
After years of analysis of the jaw, vertebrae and forelimbs, the researchers have determined that Predator X is in fact, a new species, named Pliosaurus funkei. This giant marine reptile roamed the seas roughly 150 million years ago. It spanned about 40 feet and had a stonking 6.5-foot-long skull with a bite four times as powerful as Tyrannosaurus rex.
Cool. This was good ammunition.
Back in the icy wastelands, our trusty crew nearly fall victim to my version, the dreaded Spino, which as anyone from Krønagar will tell you, is short for Spiny Pernicious Inter-Noculated Obsidian-Crested Extra-Rhinocerated Serpents.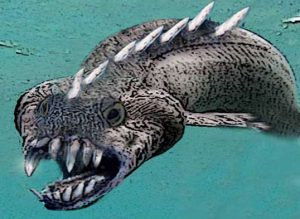 By now, I was in my stride. Dagger-beaked Aurgels and Fetletts, the wild-fanged Ulfur of the north, vicious Boar Fish, gigantic Razor Grobs, an army of ruthless Trull and finally, some mighty creatures of the deep from a forgotten age …
But of all the monsters, my real favourite is the Skython. They make their appearance in the opening of the book. If you'd like to read an extract, click here.
I only realised how many weird monsters I had created when I sat down to create the video trailer. But that's another story …Which is your favourite beastie?
Ebook: Ice Trekker, from MuseItUp Publishing available TODAY.
Companion website: http://icetrekker.blogspot.co.uk/p/monsters.html
Author links:
Follow me on Twitter and Facebook. Visit my author website and blog, send an email to pamkelt@gmail.com. Other author pages are on Amazon.co.uk, Amazon.com, Goodreads and Smashwords.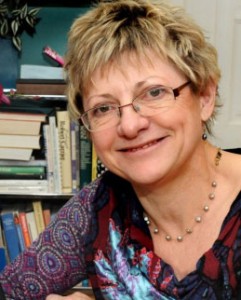 About Pamela:
Pamela used to work in journalism and publishing. She is now the author of six books. This is her first fantasy novel. This autumn also sees the release of The Cloud Pearl, part one of a fantasy series entitled Legends of Liria. Pamela lives in Warwickshire, England. Her favourite pastimes, apart from writing, are walking her two daft rescue dogs, watching her windowsill orchids grow and keeping up with best young fantasy fiction around.