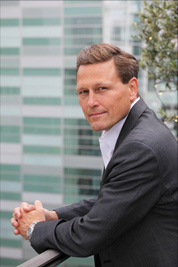 Like fellow thriller writer James Patterson,  bestselling author David Baldacci is about to publish a children's fantasy novel. Baldacci has written several children's books in the past, but this will be his first fantasy novel aimed at young readers. Best known for his intense thrillers this fantasy looks to be an intense read.
Titled "The Finisher", the novel will be published by Pan Macmillan Children's Books. The movie rights have already been optioned by Sony Pictures.
More from Amazon's webpage:
"Fourteen-year-old Vega Jane lives in the village of Wormwood, where life is nasty, brutish, and short. Villagers have been told that there is nothing outside of Wormwood except for the Quag, a foul forest filled with terrifying beasts. No one comes, no one goes, and Wormwood has stayed this way for generations. Until Vega's friend Quentin Herms disappears.  
Quentin leaves Vega a secret message hinting that there's a way out of Wormwood and something extraordinary on the other side. As Vega begins to investigate, she realizes that Wormwood is a village built on dangerous lies. And that powerful people are willing to kill in order to keep it that way. Soon Vega is careening down a path that will either lead straight to the truth . . . or straight into an early grave."
Pan Macmillan fiction editorial director Trisha Jackson said: "The world of Vega Jane and Wormwood had me completely captivated long into the night. It is astonishing and it is brilliant—it has all of David's trademark page-turning pace and roller-coaster action but set in a world of magic, sorcery and arcane lore."