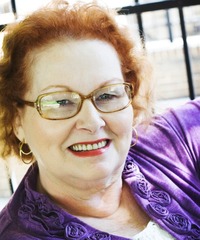 God gave her a gift to write and Lena Nelson Dooley has been sharing that gift and touching lives for years!

With more than 800,000 books in print. Her book, Love Finds You in Golden, New Mexico, was given the 2011 Will Rogers Medallion Award for excellence in publishing Western literature. With her McKenna's Daughters series, Maggie's Journey received the 2012 Selah Award for historical novels. The third book, Catherine's Pursuit, released this year. In addition to her writing, Lena mentors other authors and received the ACFW Mentor of the Year Award. She is a frequent speaker at women's groups, writers groups, and conferences. She is also one of the co-hosts of the Gate Beautiful blogtalk radio show.
Lena talks about her new series, how writing about adoption touched the lives in so many and what she's doing next. Please join us in listening to our chat with Lena and be sure to leave a comment!
Online Books Radio at Blog Talk Radio with
COS Radio
on BlogTalkRadio