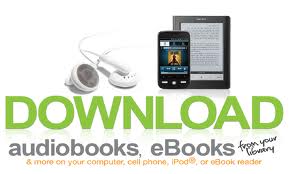 Digital content, whether ebooks, video, or audio have become very common in most libraries. With more publishers making their digital books available for check-outs, libraries are able to add books patrons want to their collections. OverDrive, which supplies content to libraries has just announced that several libraries have reached that 'million checkouts" milestone.
Here's more from their press release:
OverDrive, the leading eBook, audiobook, music and video distributor for schools and libraries, announced today that six standalone partner libraries have surpassed 1 million digital checkouts from their OverDrive collection in 2013. The libraries all experienced significant year-over-year growth in borrowed digital titles.
The following libraries made the 2013 Million Digital Checkouts Club:
Each of these libraries consistently produces large digital checkout numbers by providing their users a robust collection, ample copies of popular titles and access to help resources and discoverability tools. In addition, these libraries have shown creativity and persistence in their marketing efforts to raise awareness of eMedia among their readers.
Part of Toronto Public Library's marketing strategy this year included advertisements in subway and bus stations as well as using their OverDrive Media Station as a demonstration tool in local malls. OverDrive Media Station is a touchscreen kiosk that displays the library's digital catalog, where users can browse, sample, place holds and send titles to their device of choice.
"We're thrilled that we've made the Million Checkouts Club this year and we're adding more content daily," said Jane Pype, Toronto's City Librarian. "We expect interest to grow even more in the years to come, particularly since more publishers have made their titles available, and it's our hope that this trend will continue. We're looking forward to seeing what next year brings for our readers of eBooks at Toronto Public Library."
King County Library System also implemented an OverDrive Media Station as a part of a grand re-opening for their updated Federal Way 320th branch. King County ran an advertising campaign alongside the OverDrive Media Station implementation, and subsequently saw an increase in engagement and checkouts in the following months.
Cleveland Public Library has taken advantage of new services offered by OverDrive to get their readers interested in their digital collection. They have also implemented an OverDrive Media Station at their location, and recently launched a kids' eReading Room – a special section of their website dedicated to children's content where kids may browse and explore safely, without coming across mature titles.
Tish Lowery of Cleveland Public Library said, "We are thrilled with the success of our OverDrive eMedia collection and it is particularly gratifying to see that our patrons are so enthusiastic about the content and the download process."
Kirk Blankenship of Seattle Public Library echoed Lowery's thoughts and anticipated the continued success of their collection. Seattle Public Library has long been an advocate for providing the best reader experience for its patrons, even hosting a ReadersFirst initiative sessionearlier this year to discuss how to create a single point of discovery for all of a library's holdings.
"Seattle loves to read," Blankenship said. "The Seattle Public Library looks forward to working with OverDrive toward another million circulations."