Bestselling suspense author Julie Kramer releases her latest novel featuring TV reporter Riley Spartz Delivering Death, January 7th.
Riley Spartz is a star investigative journalist for Channel 3—and no stranger to the seedier side of her hometown. But when she receives a package of smelly human teeth in the mail at work, she's quickly embroiled in a homicide investigation that spirals into one of the odder cases the Minneapolis police force has ever seen. Though the cops try to keep certain grisly details quiet, this murder has a strange twist—it seems that the killer wants the crime publicized.
Is it a revenge killing, or something more? Riley's investigation takes her inside a lucrative identity theft ring that links low-life crooks like now dead Leon Akume to white-collar opportunists like once wealthy Jack Clemens. Despite a prime motive for murder, Jack also has the ultimate alibi: he's behind bars. While Riley pushes to keep the homicide in the news, her boss is convinced that coverage of the Mall of America's unique version of a royal wedding is key to the station winning the ratings. As the stakes continue to rise for her job and her life, Riley and the killer try luring the other into a trap that could leave yet another dead body.
An irresistible suspense novel that will keep readers turning pages until the stunning conclusion, Delivering Death brings the humor, intrigue, and twists and turns Julie Kramer's fans have been waiting for.
Reader's can read the first four chapters of Delivering Death by following this link.
A little insight. Writers do some strange things to research their books, but this one is one of the creepiest!
Playing Dead by Julie Kramer
I could have simply imagined a lid closing over my face as I lay still in cramped quarters. Or I could have searched the dimensions of a casket online. But I like to live my research, so I visited my friendly neighborhood funeral home: Mueller Lake Mortuary.
I waited until a day when the parking lot was empty so as not to interrupt a funeral. I didn't want to cause a scene; I wanted to write one.
My upcoming thriller, Delivering Death, needed one more chase scene. And I would go to hell and back to get it right.
A woman greeted me in the lobby, asking how she could help. We appeared to be the only living souls in the building. "I'd like to look at caskets," I said.
Read the rest of Julie's experience here!
About Julie: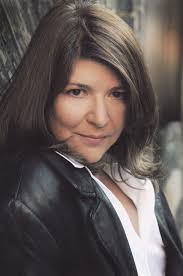 Julie Kramer is moving from journalist to novelist. She writes a mystery series set in the desperate world of television news—a world she knows well from her career working as a freelance news producer for NBC and CBS, as well as running the WCCO-TV I-Team in Minneapolis, where she won numerous national investigative awards.
Her thrillers, STALKING SUSAN, MISSING MARK, SILENCING SAM, KILLING KATE,SHUNNING SARAH and DELIVERING DEATH, take readers inside how newsrooms make decisions amid chaos. She's won the Daphne du Maurier Award for Mainstream Mystery/Suspense, Minnesota Book Award and the RT Book Review's Best First Mystery. She has also been a finalist for the Anthony, Barry, Shamus, Mary Higgins Clark, and RT Best Amateur Sleuth Awards.