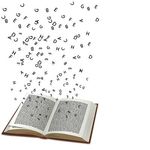 The latest statistics say that nearly 4% of readers are now using ereaders and digital books exclusively. Print is still the giant in books, but can it be long before print books and particularly bookstores disappear completely? Over the last few years Borders went bankrupt, numerous independent bookstores have shuttered, and Barnes and Noble has closed many stores and is considering closing additional ones.
These closings are not unique to the U.S. Germany's number two bookstore Weltbild has announced they are closing and dozens of stores from Australia, to the U.K. to New Zealand are now gone.
Readers are still reading  according to the Association of American Publishers showing that "book sales (print and digital) are up 14% from 2008."  eBooks are climbing in sales not only at online sites such at Amazon, but at legacy publishers like the Hachette Book Group where ebooks accounted for 33% of sales and at Simon and Schuster where ebooks were 23% of sales.
While bookstores are still around, they are disappearing into a fog of digital books. One wonders where you will meet authors, share suggestions with other readers and converse about the merits of the latest tomes when they are all gone.