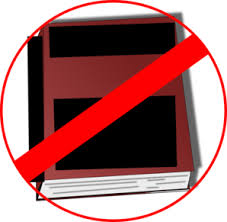 The U.K. has enacted policy that "restricts access to books among prisoners", and British author Mary Sweeney has started a petition at Change.org to fight the policy. She is joined by authors Phillip Pullman and Mark Haddon among others in their fight to allow prisoners free access to books.
In an interview with the Guardian Phillip Pullman stated: "Any government worth having would countermand this loathsome and revolting decision at once, sack the man responsible, and withdraw the whip from him."
The petition started by Sweeney asks that Rt. Hon. Chris Grayling MP to "review and amend" the rules. The petition states: "Access to books can be crucial for education and rehabilitation. Access to family items are important for continued family connection, and should not additionally punish children of prisoners who need contact."
As of this writing nearly 20,000 people have signed the petition. If you'd like to offer your support or read more about this petition, follow this link.