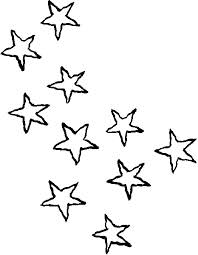 The Fault in Our Stars
By Elizabeth Eckhart
This year has been, and will continue to be, dominated by YA film adaptations. The first half of the year saw the trend grab some major attention with the campy Vampire Academy and the faster paced Divergent. We can also look forward to The Giver,which will be released in August and, of course, the highly anticipated The Hunger Games: Mockingjay Part 1 coming this fall. However, one of the most widely discussed YA  book to film adaptations is one that stands apart from the pack, meaning to supernatural elements, no wars, and no dystopias.
The Fault in Our Stars is a coming of age story (with a dark twist) which tells the tale of Hazel and Augustus, two teens who meet in a cancer support group. While Augustus is now cancer free after the amputation of his leg due to his osteosarcoma, Hazel's thyroid cancer has spread to her lungs, causing her to constantly need an oxygen tank. As the teens get to know each, their friendship develops into a romance –despite the constant challenges facing them and Hazel's insistence that they shouldn't become involved. The duo are played by up and comers Shailene Woodley and Ansel Elgort, who previously teamed up on another YA adaptation, The Spectacular Now (which was seriously underrated, but is available online or through your cable provider on demand). Woodley and Elgort's characters have to not only navigate the already difficult and awkward teenage years, but with all of the added complexities that cancer brings, which promises to put their acting skills to the test.
Of course, one cannot talk about TFIOS without talking about its prolific author, John Green. Green has emerged as something of a rock-star author, with legions of his fans following his every move on social media and his reciprocation of that love with frequent interaction with them. He's developed something of a cult following of Green evangelists in a way no YA author has ever been able to do in the past. Sure, J.K. Rowling and Suzanne Collins have legions of fans, but they both chose to live the more removed live of an author, while Green on the other hand seems to thrive off of the heightened profile, and his book sales are surely benefited from it. After all, TFIOS didn't spend 119 weeks on the New York Times bestseller list for nothing.
It shouldn't come as much of a surprise, then, that he chose to turn TFIOS into a film, despite initial reservations. He told the Los Angeles Times, "I felt like most of the movie versions would be exactly what I didn't want it to be: sentimental and maudlin — everything the book was trying to speak against."
However, he eventually agreed to sell the rights to Temple Hill Entertainment after they promised to follow through on the author's wishes. Of course, the fact that Green was a constant presence on the set also helped to make sure the finished product was up to his standards as well. Not to say that his presence on set was unwelcome in any way, in fact Woodley said, "It definitely made a difference having him here," before adding, "Everyone kept talking about him coming back when he was gone."
The finished product, which has been shown to select fans and members of the media, has earned praise for its highly emotional subject matter and the acting of its stars. Reviews of the film have been banned from being published until its June 6th release date, but a few people have spoken about the screenings they attended. The Huffington Post's Leigh Blickley was one of those select press members in a screening and described the reaction of the (mainly teenage) audience to the more emotional scenes saying, "The hysteria that ensued in this theater was so soul-crushing that I wondered if someone should call an ambulance."
Surely, this film isn't going to be for everyone. On its surface it skews more towards chick-flick territory, but the story itself is something that can be found endearing to anyone, regardless of age or gender. There is one important thing you need to remember if you're planning on seeing it though: bring tissues.
About the Author:
Elizabeth Eckhart is a freelance entertainment and film blogger who considers Chicago her hometown. She is an avid reader that enjoys adult fiction, as well as YA, and loves watching her favorite books be transformed into film! You can follow her on Twitter at @elizeckhart.