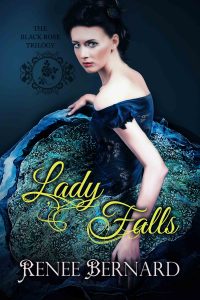 From acclaimed USA Today bestselling author, Renee Bernard, comes a new trilogy of gothic power and twisted sensuality.  Here's a slice of historical romance not generally found in the mainstream—so pull up a chair, settle in for a good read and hang on! 
Raven Wells is no ordinary girl.  Plucked from an orphanage by a scheming earl, she has been raised like a thoroughbred, groomed for one purpose: Revenge.  Unfortunately, the Earl of Trent never let her in on the plan, so when she meets the man of her dreams, Sir Phillip Warrick, she has no idea that every lesson, every tutor and every impulsive inch of her was crafted for his seduction and destruction.  What she does know is that love is the prize she wants most and that nothing should stand in a woman's way to getting what she wants.
Phillip Warrick is simply trying to recover his friendship with the earl, unaware that the man has spent years laying the foundation for destroying Phillip's peace of mind.  What he does know is that the earl's ward, Raven Wells, is mesmerizing, fascinating and apparently without reserve.  Witty, beautiful, impulsive and impossible—she is like a siren beckoning him to forget the rules and seize only the pleasures of the moment.
Together, their love will set in motion a series of events that no one can foresee.  Revenge creates more than one victim, but also more than one winner.  Raven Wells will be transformed into a force of nature the likes of which Victorian London has never experienced before.  LADY FALLS is the birth of the Black Rose and the end of innocence.
EXCERPT from LADY FALLS:
Phillip deliberately collected several other items in the scavenger hunt before he approached the gazebo.  He did not want to look like an overeager schoolboy but he would be damned if he would ignore her invitation.  He walked into the garden, dazed at the dreamlike sight of Miss Raven Wells perched on the cushioned bench inside. 
She stood as he came up the steps, suddenly shy.  "You came."
"You were in doubt?"  He smiled and held up his list.  "I can't think of a reason short of Armageddon that would have kept me from seeing if I can claim number thirty."
She smiled.  "Ah, what a compliment!"
"I could have professed something about my competitive nature driving me here."  He shook out the small paper and read the item in question aloud.  "A kiss from the girl in the gazebo."
"The girl.  That isn't very specific.  It could have been a scullery maid," she said mischeivously.  "What if I had recruited Lady Baybrook?  Would you look so cheerful then?"
"What do you think?" He came up the last step and stood before her. 
"I think…" She pressed her fingers against the blaze creeping up her cheeks.  "You must have the most brazen impression of me. That this idea was…"
"Tell me."
Raven looked up into his face and suddenly, her words were a tumble as the truth yielded to his kind expression. "I am not fast.  You see, I'm to debut in London and there is nothing to say that it won't be an unmitigated disaster. Especially since few things are ever as glorious as one hopes but I thought—I have so little to say over anything.  But a kiss—a first kiss.  I wanted to have a say, Mr. Warrick.  And rather than risk some unwanted mishap or leave it up to an irascible and unreliable fate, what if I asked you?  And as you are, I think, the most strikingly handsome man I have ever seen…"
"I see."
"Do you?  Life is not nearly as predictable as I keep hoping.  But if you would oblige me in this, I would be very grateful."  Raven finished her case and then was torn between a prayer that the earth would swallow her whole to escape the embarrassing moment and the fervent wish that the man would hurry up and be done with it.
Just lean over and press your mouth against mine and I will be a woman kissed, at last!
Mr. Phillip Warrick shifted forward to pull her into his arms and Raven nearly squeaked in happy delight that it would be the latter. Though she immediately realized that whatever awkward event she'd envisioned was not in the offering.
One of his hands reached up to cradle the back of her head, gently tipping her back until there was nothing for her to do but instinctively cling to the man or risk losing her balance.  Raven's heart pounded as she succumbed to the delicious sensation of falling into a man's arms, the heat of him surrounding her.  Slowly, reverently, he lowered his mouth toward hers, until his breath was intermingled with hers and a shiver ran down her spine.
The first touch was as soft as velvet, as he deliberately pulled his lips across hers to map the sensitive contours of her mouth before he tasted her.  What she'd seen as a dry and fleeting gesture evaporated in the reality of fleshly reality when Phillip Warrick's tongue lightly trailed over the plump rise of her lower lip.  She gasped at the unexpected turns of strangeness that shifted to pleasure, each touch of his mouth beckoning hers to follow and mirror him in the exchange.
Raven drank in the lessons, yielding without repaying him with anything more than sighs until the eager student mastered herself. When her mouth opened to his, the last invisible threads of passive restraint broke and Raven dared to match him.  She wanted to not only be kissed, but to kiss.
Bold hands moved up his back, exploring the textures of a man's shoulders until her fingers reached upward to sample the rough silk of his hair and the smooth heat of his skin.  She had asked for a taste of independence and instead had been served a feast of heady surrender.
Phillip's reaction was a delicious shudder, his embrace tightening as the woman in his arms came to life against him.  From maidenly stillness to hungry temptress, Raven's kisses possessed a magic all their own.  She did not retreat but instead spurred him on, driving him with a heady mixture of innocence and raw sensuality.  He was in awe of the discovery of her powers, so potent and intoxicating, he didn't know if he would ever be the same.
Her tongue danced against his, and every nerve ending in his body began to ricochet fire and ice.  The warm wet confines of her mouth were open to him and a primal need unfurled at the invitation.  His cock stiffened against the indifferent confines of his breeches and Phillip was forced to acknowledge that while obliging a lady with a first kiss was all well and good; shagging an earl's virgin ward in his garden was not going to fly.
Phillip straightened, gently kissing her until the very last instant when he was sure she was back on her feet and capable of standing.
"Oh, my!" She pushed away with the greatest reluctance freed to recover what she could of her wits.  "That…"
"What say you, Raven Wells?" he asked.
"I say you may cross item number thirty off of your list, sir and that…" She blinked like a cub stepping out from its den for the first time.  "I never thought to find kissing so…"
His eyes gleamed with triumph, manly pride only adding to his appeal.  "So?" he prompted playfully.
"Transforming."  She looked up at him, desire and vulnerability warring in her eyes.
His expression changed, a new intensity seizing them both at her confession.  "Yes, it was."
"Mr. Warrick."  She smoothed the curls from her face.  "I rely on your discretion."
 "You have it."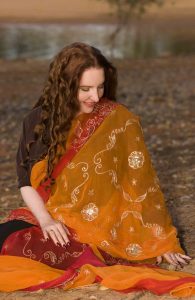 AUTHOR BIO:
What in the world is a retired Navy chaplain's daughter doing writing scorching hot historical romances and paranormal graphic novels? Renee Bernard is applying a great education from traveling all over the world to story telling and doing her best to keep her father proud. Truthfully, her father is her number one fan, even though he has sworn never to read a single word of her books (a vow he has kept to this day!) Nothing stops him from telling everyone he knows that his daughter is now a USA Today Bestselling author or from handing out bookmarks on the golf course.  Love can make even a minister do strange things!
Renee Bernard is a freelance writer and host of "The Romance Bookmark" on Readers Entertainment, as well as a contributor to Romantic Times BookReviews magazine.  Renee currently lives in the foothills of the Sierra Nevada Mountains in Northern California. (Note an interesting proximity to great wineries!) For more information, please visit her website at www.reneebernardauthor.com.