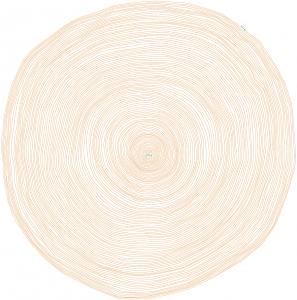 Based in Oslo, Norway and created by Katie Paterson a Scottish artist, Future Library Trust is collecting the writing of authors, including Margaret Atwood, and those books will be tucked away in a time capsule and no one will be able to read them until 2114.
"It is the kind of thing you either immediately say yes or no to. You don't think about it for very long. I think it goes right back to that phase of our childhood when we used to bury little things in the backyard, hoping that someone would dig them up, long in the future, and say, 'How interesting, this rusty old piece of tin, this little sack of marbles is. I wonder who put it there?" Said Ms. Atwood in a statement.
The city of Oslo gifted the project a stretch of land on the edge of the city, and creator Paterson has already planted 1000 trees on the property. The trees are in a living trust of sorts and will not be cut down for 100-years. At that time, they will be cut and turned into paper. The books included in the Future Library will then be printed what will certainly be an antique printing press.
The plan is to add titles to the project and that paper copies of those included in the project will be housed at Deichmanske Public Library, opening in 2018 in Bjørvika, Oslo. The project plans to include one book per year from authors around the globe.
You can learn more about the Future Library project at their website.