In his moving, uplifting second book, New York Times bestselling author Dodinsky takes his readers on a journey to the garden of happiness. Within this garden, Dodinsky provides people with the wisdom and support to find power within themselves to lead a happy life. Find out more at http://www.sourcebooks.com/store/in-the-garden-of-happiness.html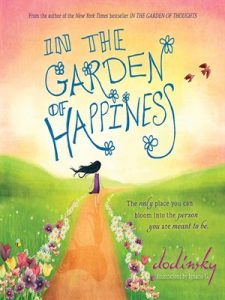 About the Author:
Dodinsky is the author of the NY Times bestselling book IN THE GARDEN OF THOUGHTS.
His intent was simply to share his reflections about life in order to help heal the wounds inflicted by life's troubles. At the time, the man known by his readers as Dodinsky had no idea that within months of starting his blog In The Garden of Thoughts, thousands of readers would find healing through the modest words he planted.
"I was humbled to see that in my own little way, I was affecting the lives of others," says Dodinsky of the appreciative emails that quickly flooded his inbox. "One reader named Robin wrote, 'If only my son [had] read your works, he would still be alive today.' Robin's son had taken his own life. Like so many others, she became a loyal reader and champion of spreading his work."
It is clear from the moment one lands on "In The Garden of Thoughts" that there are many out there like Robin. The focus of Dodinsky's short writings–love, compassion, growth, tolerance, and self-worth–clearly resonate with his readers, whom Dodinsky calls "gardeners." His page has become a community in which people from all walks of life share their own stories.
"I truly believe that within us, there is a Garden of Thought in which we can find solace whenever we are going through a storm. The response to my work shows that there are many on the same path. Each of us needs words that bring comfort, and an understanding that one is not alone when facing adversity."