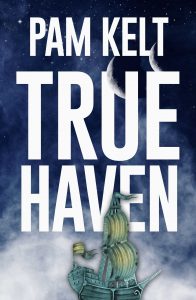 The Regency era was a time of extremes. The rich were almost obscenely rich, while the poor led a desperate existence, living from hand to mouth.
The excesses of the rich are legend, the tone set by the Prince Regent himself, who took up the reins of power  from 1811 to 1820 after his father was legally declared mad. The future George IV was known for his lavish spending, gambling, womanising and toping. At one point, he had debts of a staggering £650,000. It's still a tidy sum today, so the mind boggles.
In an effort to persuade Parliament to pay off his debts, George agreed on a marriage of convenience and wed his cousin, Caroline of Brunswick. After the birth of a daughter, Princess Charlotte, in January 1796, the couple lived apart – a prime example of double standards if ever there were.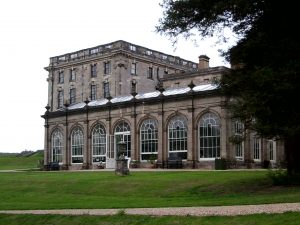 I'm fascinated by the stories of this period of history which I came across while researching True Haven, a Regency-themed fantasy.
Most of us know about the extremes of fashion of the day, all designed to hide what lay beneath: wigs, make-up, padding, corsets, tightly fitting breeches … But it is the architectural cheating that I find especially intriguing.
Near where I live in Warwickshire is a fabulous 18th-century country house called Stoneleigh Abbey. The so-called West Wing is actually an extension of an earlier Jacobean property, but it's humungous. The epitome of how to flaunt your wealth. However, as is often the case, the money ran out before it was finished. Fabulous Warwickshire oak panelling features on some walls, but later, they didn't bother panelling behind the huge mirrors, to cut costs. Further on, the owner had to resort to simple plaster. The shame!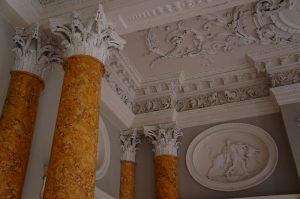 In the private chapel, the elaborate plaster mouldings are only where the rich members of the congregation could see them. Incidentally, Jane Austen herself visited the place and the chapel features as Sotherton in Mansfield Park.  Austen visited the great mansion in 1806, which was inherited by her cousin, the Reverend Thomas Leigh – and she was the poor relation.
Marble was often faked, using a variety of techniques, including painting with a feather. Trompe l'oeil artists were commissioned to create elaborate windows, doors, faux plants, on plain plaster. (I love these so much I invented two such artists, a brother and sister duo called Squerch and Crumper who should have a book of their own.)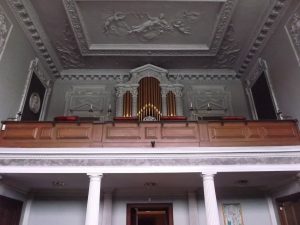 The story was partly inspired by Bath, where I used to live. In this beautiful city, the architects and city planners cut corners, while still trying to look grand. The fine townhouses were clad in stone so thin, that when the city was hit in the 'Bath Blitz', as part of the Baedeker bombings of 1842, they toppled like playing cards. The photographs were so shocking that there was a press embargo at the time. One can marvel at the elegant façades, but behind are grubby rear walls, now covered in a jumble of pipes. These houses were built without kitchens, so it must have been a nightmare trying to update them in Victorian times.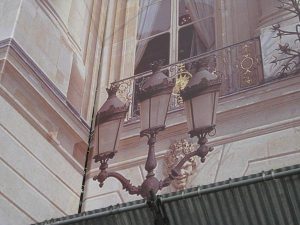 Not far from Bath is Hotwells, once a spa town with aspirations to rival its neighbour. However, it became a victim of its own success as genuinely sick people teemed in, hoping to get better. Many died, of course, for the spa waters were not a miraculous cure and Hotwells fell into decline (no doubt to the sardonic amusement of the people of Bath). This seemed a good point for the story.
As I wrote True Haven, it was a natural leap to explore the concepts of true and false, fact and fiction. On the Island of Sulisia (named after Aquae Sulis, the Roman name for Bath), nothing is what it seems … from the bankrupt City Custodians, to the evil Flugelcrampers who patrol the streets, arresting beggars and orphans. Mudwells used to be a prosperous spa, but its once smart buildings are crumbling. Barroquia, the glamorous capital, may look affluent and democratic, but beneath the glossy veneer lurks something dark and menacing.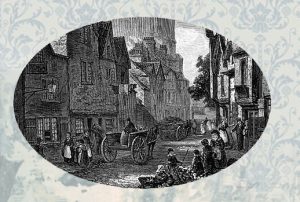 The heroine is Claramina Dart, a seamstress who prefers to call herself a tailor's apprentice. One grim evening in Mudwells, she is unfairly arrested and ends up in the colony of True Haven. But it is a strange place, full of contradictions. Here, as with everywhere else, appearances can be deceiving …
True Haven, a YA Regency fantasy adventure, is now available on Amazon and Crooked Cat.

Find out more about True Haven and the story behind the story on the accompanying blog. You can follow me on Twitter, Facebook and Pinterest. Find out all the latest on my author website and blog. See my author pages on Amazon.co.uk, Amazon.com, Goodreads and Smashwords. Or why not send an email to pamkelt@gmail.com?
Short bio
Pam Kelt has worked in publishing and journalism, including Bath, and is now the author of seven novels, some for adults, some for younger readers. She now lives in Kenilworth with her husband Rob and enjoys long walks with Chester and Lottie (her two lovely rescue dogs), watching her windowsill orchids grow and keeping up with the best fantasy fiction around.