It was such a pleasure speaking with Wanda B. Campbell this evening about her latest novel, life, love and writing about something that both of us truly enjoy: ROMANCE!
Wanda B. Campbell is an extraordinary and talented writer who brings creativity, a new sense of hope, and restoration through the healing power of God to the Kingdom, by way of Christian fiction. She uses real life everyday issues to exhort, motivate, and give comfort.  She believes there is nothing too hard for God and through His love and power, He can heal you in EVERY area you hurt. Experience unfailing love with Christian fiction author's latest novel, Back to Me.
Book Blurb:
Owning a thriving business and having financial security may afford Paige McDaniels the finer things in life, but it does very little to ease the guilt and shame of her biggest regret. She spends as much time serving the needy and helping the poor as she does on her knees praying for another chance to right her wrong, yet peace eludes her. In the process of "working" her way into forgiveness, Paige evolves into the very thing she detests—a judgmental, self-righteous Christian.  Just when Paige masters the church look and lingo, a stranger enters her life and turns her stoic world upside down. With little mercy and much precision, every layer of her façade is peeled back, revealing her wounded soul.  Will Paige resist and hold on to the familiar pain, or will she finally discover her true identity and purpose?
Tune in this Thursday at 6pm EST to learn more about this dynamic author, and her journey.
Click on the book cover image to listen to the Podcast!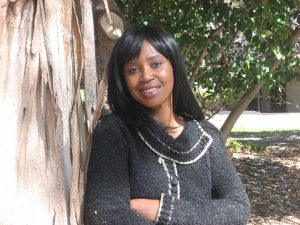 Connect with Wanda B. Campbell on Social Media:
www.wandabcampbell.com
https://www.facebook.com/wanda.b.campbell
https://twitter.com/WBCampbell