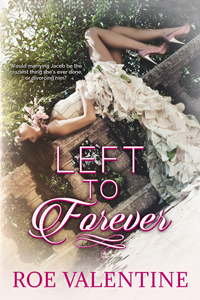 Left to Forever by Roe Valentine
Realist Dr. Carla Harris believes that people create their own fate through hard work and careful planning. She believes in playing things safe. But, while preparing for her upcoming nuptials, she's forced to confront the most reckless thing she's ever done…her estranged husband, Jacob.
Idealist Jacob Moreau believes in soul mates as much as he believes in saving endangered companies. When his long lost wife reenters his life seeking a divorce, he is convinced more than ever they are meant to be together. And he will do—and lose—anything to have her again.
She thought she had her life planned to perfection. He thought they made perfect sense together.
Would marrying Jacob be the craziest thing she's ever done, or divorcing him?
She clicked on the Internet Explorer icon and Google pulled up as her homepage, feeling queasy as her wobbly fingers typed in her alleged husband's name. When the result page displayed, she wasn't ready for what she saw.
Jacob N. Moreau was underlined in blue text and underneath said:
Bio: Jacob N. Moreau owner and CEO of JM Holdings…. In the media: JM Holdings buys Allistera Pharmaceuticals…
She scanned the results page, and near the bottom, her gaze froze over the heading Images for Jacob N. Moreau. Oh my God. It was him. It definitely was Jake from Vegas ten years ago. Her mind reeled. She was without a doubt married to Jacob Moreau, owner of JM Holdings. Holy shit.
She stood and walked over to the window. Her whole body shook, and she couldn't patch together a coherent thought to save her life. She spun on her heels and walked to the door, touched the knob, pivoted on her heels and walked back to the window. She repeated this action three more times. Calming down was a hard task.
What would she do with the information? How would she approach Mr. Jacob Moreau? She'd need to come up with a game plan—a list was surely in order. Methodical was in order too. She'd have to fix all the wrongs somehow in secret. Because Oliver could never know.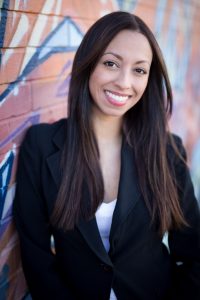 Author bio: Roe Valentine was born into the right family. Not only does the name Valentine suit her, but her grandmother, unknowingly, introduced the young Ms. Valentine to her first romance novel. She hasn't read anything else since. She calls herself a romantic at heart and believes that love conquerors all.
The San Antonio native, who now lives in Houston, attempted to write her first contemporary romance novel when she was nineteen years old. That attempt didn't take, but her story has a happy ending. She kept pursuing the dream until she landed her first publishing contract in 2013.
When not busy writing or reading love stories, Roe can often be found in a yoga class or chatting with friends at her favorite coffee shop. Enjoying margaritas with some girl-talk isn't unusual for her either. For a night in, she watches reruns of her favorite TV shows and, of course, romantic comedies on her Roku, usually with a glass of wine.