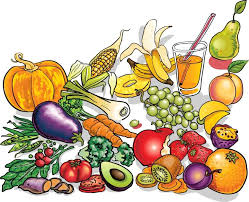 The Whole Pantry Cookbook by Belle Gibson, published by Penguin, and the Bubba Yum Yum Cookbook for Children by Pete Evans from Pan Macmillian, both Australian authors, will not be released.
Citing "concerns from health experts", both books are being scrutinized for the 'safety of the recipes."
Belle Gibson author of the Whole Pantry Cookbook, has made claims the her recipes are responsible for treating a variety if illnesses including malignant brain cancer. The book advocate a healthy lifestyle, while rejecting modern medicine. Gibson stated she treated her own cancer through the diet. Not the validity of her claims are being challenged, and publisher Penguin admitted they had not checked her story. Gibson has been given the opportunity to submit documentation, with Penguin announcing: "Despite our best endeavours, Penguin Books has not received sufficient explanation from Ms Gibson in response to recent allegations. As such, we have been left with no other option but to stop supplying the book in Australia. We remain hopeful that we will receive the formal assurances we have requested in the coming days."
Gibson has not given a statement regarding the allegations, and her Facebook page has been deleted.
The Bubba Yum Yum cookbook, from celebrity chef Pete Evans, blogger Charlotte Carr and naturopath Helen Padarin, has been pre-empted before even reaching bookstores.
President of the Public Health Association of Australia Heather Yeatman, stated that on examining the recipes, the "DIY baby milk formula, made from liver and bone broth, contained 10 times the maximum safe daily intake of vitamin A for babies.  In my view, there's a very real possibility that a baby may die if this book goes ahead."
Investigations are also now being undertaken by the Australian Federal Health Department.
In light of these issues, Pan Macmillian has delayed launching the book. The authors however said they will release a digital version. "The authors of 'Bubba Yum Yum – The Paleo Way – for new mums, babies and toddlers' have decided to release a digital version of the book very shortly, and will, therefore, no longer publish the book, in any format, with Pan Macmillan Australia."