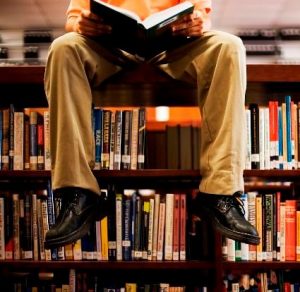 By guest blogger – Meghan Belnap
Finding the perfect book is a way to spend hours escaping into an entirely new world, especially when you are a fan of fiction novels. The issue comes when you have read all of the books on your list and are striving to find something more. When you are on a search for the best books that are also worth your time there are a few resources to put to use to ensure you have made the right selection.
Find Your Niche
Before browsing through thousands of book stores and libraries it is highly advisable to determine the type of reading that is right for you. Whether you prefer novels about mystical creatures, non-fiction literature on psychology or if you are searching for just the right autobiography it is possible to find the books you have in mind in-store and even right from home, online. Knowing what genre you like is paramount to finding the right book to indulge in.
Search Public Libraries
One of the best ways, if a little old-fashioned, is to seek out help at your local public library near you. Seeking help in the library gives you the option of browsing by category and in some cases, even popularity. When seeking solitude to research books of your interest the library is often considered the ideal location because it is the gathering place of like-minded individuals. Ask around and see what others are reading and just enjoy the atmosphere.
Use Free Resources Online
Seeking out book titles and even books free in their entirety is available online. Searching online for book titles and excerpts that appeal to you can be done within seconds and give you more details on writing style, format and the overall appeal of the book itself before making a purchase.
Research Books and Synopsis of Books Online
If you have become genuinely interested in researching book prior to making a purchase it has never been easier than online. Reading book reviews and testimonials on sites like the Book Trib will allow you to gain insight while having a better understanding of the type of book you want to add to your own bookshelf. Forums like this are a great way to get a feel for the titles you are looking at with candid reviews that help direct your next selection.
Ask a Reader You Know
Having an avid reader in your life is another great asset to have in your own, especially when you are similar interests in the books you own and rent. Friends who are also readers are likely to borrow or swap books to avoid spending money on your very own copy. Finding people that you can share this pastime with can be extremely rewarding.
Whether you're an avid reader or if you have just recently discovered the magic of immersing yourself into literature there are thousands of books to choose from in all genres. Finding a great book that is informative, entertaining, romantic and even mystery has the power to open the mind while exploring infinite worlds and destinies.
About the Author:
Meghan Belnap is a freelance writer who enjoys spending time with her family. She also enjoys being in the outdoors and exploring new opportunities whenever they arise as well as researching new topics to expand her horizons. You can often find her buried in a good book or out looking for an adventure.