Well, I did my first live, on-site Reader's Entertainment Radio show from the RT Booklovers Convention tonight, and NY Times and USA Today  Bestselling Author, Tammara Webber and I had a blast! Tammara writes contemporary, romantic, and coming-of-age fiction for Young Adult and New Adult readers. We sat down at a round table that would rival King Author's to chat about her latest novel, Sweet (Contours of the Heart Book 3).  Though there were conventioneers right outside the door, and it was a bit loud, we made it work.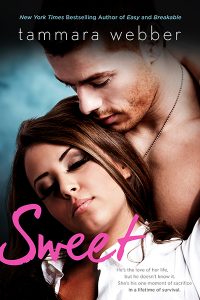 Book Blurb:
He's the love of her life, but he doesn't know it.
She's his one moment of sacrifice in a lifetime of survival.
He was damaged and wild, but resilient.
She's always been obedient; now she's restless.
Home for the summer between college and med school, Pearl Torres Frank knows two things: Boyce Wynn is the embodiment of everything she should run from, and everything she wants to run to. Rebellious and loud. Unconcerned with society's opinion of him. Passionate. Strong. Dangerous.
And one more trait he hides from everyone but her:  Sweet.
Click on the book cover image above for details on Tammara's upcoming interview!
Connect with Tammara Webber on Social Media:
http://tammarawebber.blogspot.com/
https://www.facebook.com/TammaraWebberAuthor
Great Young Adult and New Adult Fiction!