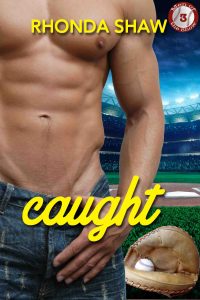 Caught by Rhonda Shaw
Shannon Morrison's dreams of becoming a lawyer are finally coming true.  After landing a job at a prestigious law firm in Chicago, she's willing to sacrifice everything, including putting her personal life on hold, as nothing will stand in her way of making partner.  Nothing except perhaps the gorgeous Detroit Rockets' All-Star catcher, Matt Buck.
Just when he didn't think his luck would turn around, life finally throws Matt a fastball right down the middle, reconnecting him with the one girl who has always intrigued him.  As before, the timing isn't right, but Matt refuses to let this opportunity pass him by again.  He knows Shannon's career leaves little room for anything else in her life, but he's unwilling to give in and will do whatever he can to make them work.
Together, Matt and Shannon struggle through one hurdle after another, determined to find a way to have everything they want.  Just when they've finally figured it out, someone from Matt's past shatters everything, and leaves them both grappling to pick up the pieces…
Excerpt:
Matt let his eyes travel down her lean figure showcased in the black scoop-neck cocktail dress ending mid-thigh and displaying miles of legs capped by sling-back shoes with a silver toe and heel.  Shannon was tall to begin with, but her height didn't stop her from adding a few additional inches with heels.  He liked that.  He hadn't dated any tall girls in his past and now he wondered why.  He didn't miss having to slouch down all the time.
Shannon glanced up and her gaze caught his, giving him a shy smile in return.  She excused herself from the group and headed his way with a flirty look on her face.
"What are you doing tucked in the corner all by yourself?" she asked as she approached him.
Matt shrugged.  "Just chillin'.  Taking in the scene."
"And?  See anything interesting?" she teased.
He smiled back.  "You could say that, yeah."
Her face flushed a pretty pink, making his mouth go dry as he imagined her skin holding the same blush in the heat of passion, before she cleared her throat.  "It was too bad the season ended the way it did.  I thought for sure you guys were going to go all the way."
Great.  He didn't want to talk about one of the biggest failures of his career, but he put on his game face.
"We all did, but we just couldn't pull it out at the end.  It sucks, but now there's next year," he said, striving for nonchalance even though his stomach tightened with disappointment as the final catch replayed in his mind—again.
Shannon tilted her head as she studied him, concern in her eyes.  "It still bothers you."
It wasn't a question, but he nodded, being honest.  "Somewhat.  Did you see it?"
She shook her head.  "No, but Jerry told me everything.  You did what you could," she insisted.  "It wasn't just you."
He let out a huff of frustrated laughter.  "I got out.  It was pretty much all me, but there's next year," he repeated again, wanting to move on.
"You like your chances?"
"Of course I do.  With the likes of Smutty and Chase, plus we're adding my buddy Kirby at short.  He's got a good bat and speed, not to mention a hell of an arm."
"And your…bat," Shannon added, keeping her expression neutral.
Matt studied her before a slow grin grew.  "And what do you know about my bat?"
Her lips twitched.  "You swing a big one."
He laughed and shook his head as his face heated.  "Now you're embarrassing me because I'm not sure what we're talking about."
Shannon raised a brow as she reached for a glass of wine from the tray of a passing waiter.  "Of course I'm talking about your almost three hundred batting average including your forty home runs last year.  What are you talking about?"
"Of course that," he replied dryly.  She managed to stay serious for a couple of seconds before starting to laugh and he joined in.
"Do you play any sports?" he asked.
Her eyes traveled down the length of herself and back up again, making him take another sip of his beer when his throat suddenly parched.  "Are you seriously asking that?"
"Well, I didn't want to make any assumptions," he said with a chuckle.  "Besides, it could be volleyball."
"Basketball would be the correct assumption.  Played until college."
"You didn't want to play there?"
Shannon shrugged.  "I didn't love it enough to put the dedication into it.  You play basketball or only baseball?"
"Yep, and football until I settled on baseball later in high school."  He eyed her shoes.  "Too bad we can't have a pickup game now.  I'd like to see your game."
She gave him a smirk. "I bet you would."
About the Author: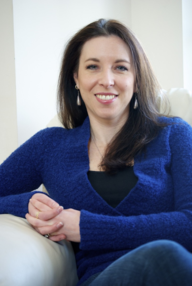 Rhonda owes her love of reading to her mother who would read to her each night before bed and sometimes give into her pleads for more than one chapter. These days, if Rhonda doesn't have a book in her hands, it feels like something is missing. While romance is her true passion, Rhonda enjoys reading multiple genres.
Born in California, but transplanted to the Midwest, Rhonda is warm weather girl to the bone (even years later, winter and her are not on speaking terms) and loves nothing more than a balmy, summer evening. She and her husband are diehard fans of pretty much all sports, but especially for their hometown Detroit teams. Rhonda received a bachelor's in Human Resources Development and continued onto a master's in Marriage and Family Counseling before making a drastic career switch into computer technology. She started out as a website developer and made her way up into management where she now spends most of her days in meetings. Rhonda was a life-long dancer before her body told her she needed to come down off her toes and wrap it up. She also loves all animals–especially moose. She is a proud member of Romance Writers of America.
Rhonda loves to hear from readers, so please visit her website. You can also find her on Facebook and Twitter.
Social Links:
Buy Links:
Amazon US:  http://amzn.to/1JJRqNm
Amazon CA:  http://amzn.to/1dqD3RW
Amazon AU:  http://bit.ly/1IVe0lx
Amazon UK:  http://amzn.to/1cTecFr
Kobo:  http://bit.ly/1LvT6sQ
Google Play:  http://bit.ly/1Alz6YT
iBooks:  http://apple.co/1FOsORO