Two things I realized straight off the bat when speaking with Award-winning author, Altonya Washington last night:  One, she is a serious lover of books. Secondly, she has a great sense of humor. The winner of two Romantic Times Magazine Reviewer's Choice Awards, she recently won the 2014 Romance Slam Jam EMMA Award for Best Steamy Romance. Her latest novel, Treasure My Heart, is in the Kimani Hotties series.  Altonya's characters have substance, the timeless pull stemming from mutual attraction, and the fact that they are people that have everyday problems like the rest of us with universal appeal.
Book Blurb:
The man every woman wants…wants her 
There are flings, and then there's real life. Minka Gerald, assistant to one of the country's top financiers, is too smart to confuse the two. But a business trip to Miami is the perfect place for a workaholic to let loose, and Oliver—brother to her boss's fiancée—is the ideal partner-in-pleasure. And with his heartbreaker reputation, that's as much as she expects.
A ladies' man doesn't become a one-woman guy overnight. But once property developer Oliver Bauer has a taste of real connection, he wants more. Outwardly reserved but full of fire, Minka could hold his heart forever. Can he make her believe in him, before an old enemy's quest for revenge puts her safety and their sizzling new love in jeopardy?
Click on the book cover image to listen to the podcast of Altonya's interview!
Connect with Altonya Washington on Social Media:
www.lovealtonya.com
https://www.facebook.com/altonyaw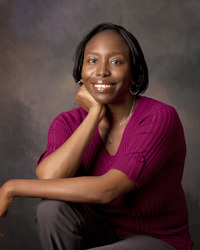 Great Contemporary Fiction!