I was right. It was a thrill ride speaking to Bestselling Author, Andrew Peterson. Just listening to all the things that he has experienced leaves me energized. Folks, if you're a fan of Jack Reacher, Jason Borne and John Rain, you'll want to become better acquainted with Nathan McBride! He's a former Marine sniper and CIA operative. He's retired, but definitely not out of the game. Andrew Peterson's first novel, First to Kill, exploded onto the scene in 2008. The debut novel launched the very popular Nathan McBride series that continues to delight readers. Nathan McBride is back, and the stakes have never been higher in Book 5 of the Nathan McBride series, Contract to Kill. If you can, definitely check out Andrew on Facebook this week. For his new launch, he's got some interactive videos , lots of goodies to giveaway and will be around to chat!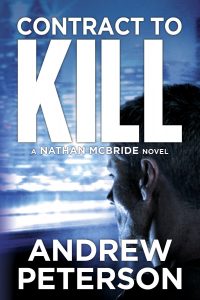 Book Blurb:
When Toby Haynes witnesses a double murder—and suspects his boss, Tanner Mason, as the perpetrator of the crime—he does the only thing he can think of: he calls in Nathan McBride.
CIA special ops veteran McBride and his partner, Harvey Fontana, respond to their friend's plea. As they launch a covert investigation into Mason, the security chief for one of the nation's leading private military contractors, they discover that not everything is as it appears. Mason and his inner circle are leading a top-secret operation to tackle a wave of crime plaguing the US-Mexican border, and the murder may have been part of their complicated strategy—or part of a more menacing agenda. Soon McBride and Fontana find themselves engaged in a deadly game. With a powerful politician behind it all, stopping Mason could mean joining a secret war—with truly global stakes.
Click on the book cover image for details on Andrew Peterson's upcoming interview!
Connect with Andrew Peterson on Social Media:
www.andrewpeterson.com
www.facebook.com/andrew.peterson.author
www.twitter.com/apetersonnovels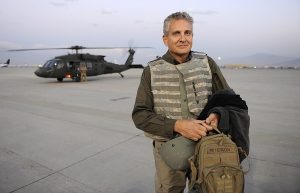 Great Thriller Fiction!