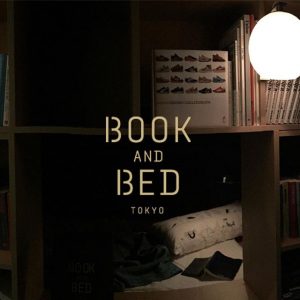 If you've ever dreamed of being locked overnight in a library or bookstore, this hostel is exactly what you've dreamed of.
Opening in September, Book and Bed Tokyo will be open for business as one of the first book store/ hostels to offer an affordable overnight sleep in their bookstore. Their website describes the experience as:
"A bookstore where you can sleep over at."  Beds will be situated right next to bookshelves, while a lounge will be open to non-lodgers during the day as well.  There won't be any comfortable pillows and futons, just the opportunity to immerse yourself in books and dozing off while reading one."
Bed and Book hostels and inns are becoming more popular, at least in Europe. Norway also offers a Writer's House stay option. Let's hope this idea spreads across the pond to the U.S.