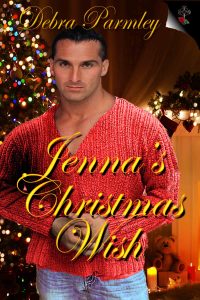 Santa, if there's one thing I want for Christmas more than anything, it's someone to spend Christmas with, not as an afterthought invitation because they feel sorry for me, but someone who really wants me to be there.
Romance author Jenna Heart is headed to the mountains of East Tennessee for a December writer's workshop. Since her mother passed after a long illness, Jenna has had one wish: she doesn't want to spend Christmas alone. Every night she makes her list of five things for which she is most thankful.
Meeting Nicolo Maldini, cover model and actor, could make more than Jenna's Christmas wish come true. If Ember Morten, Nicolo's ex girlfriend doesn't do something crazy to stop Jenna and Nicolo from being together.

Excerpt:
Jenna took a seat on the other side of the room. Too far to see Nicolo. She learned her tablemates weren't with the author reader weekend and had only come to hear the talk on the wolves. Jenna felt isolated, though the people at her table were nice enough. They only wanted to talk about wolves, which Jenna knew little about.
Dinner was delicious and the wolf specialist and park naturalist spoke about the wolves on the mountain. Wolves could be solitary creatures but they mated for life. Fascinated, she listened and ate. Desert was sweeter than she was used to, her head buzzed from the sugar.
After dinner, the park naturalist invited everyone to walk over to edge of the wolf sanctuary to hear the wolves. Though he warned the rain might make them quieter than usual.
She followed the group down the path until they all stood waiting and listening. Drizzling rain colored everything silver dark and shiny as it came down. The cold began to chill her along with the drizzle, which had dampened her scarf, and everything it touched beyond her raincoat.
One lone wolf howled. The sound, one of the most lonesome and eerie things she'd ever heard. Another wolf joined in, the sounds sending a cold chill into her bones. She shivered. Goose bumps covered her skin. Rain was running down her face past her hood and she could hardly see. She had the primitive urge to run brought on by the sound of wolves howling in the dark night. She shivered again, wrapping her arms closer about herself.
The rain stopped running down her face and nose as an umbrella appeared over her head. She turned to look up.
Nicolo.
You can purchase Jenna's Christmas Wish at:
Amazon
Barnes and Noble
All Romance eBooks
About the Author: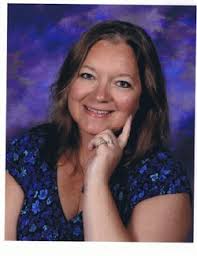 Debra Parmley loves spreading love, one story at a time. Fascinated by fairy tales and folktales ever since she was a young girl, she has always ended her stories with a happy ever after.
Debra enjoys writing, reading, playing at being a medieval lady in the SCA (Society for Creative Anachronism) and world travel. Her work as a travel consultant gave her the opportunity to visit many countries and her luggage often carried him folk tales from the countries she has visited.
Her three favorite things are dark chocolate, visiting the beach and ocean, and hearing from her readers. Each card, letter and email is a treasured gift, like finding that perfect shell upon the beach.
Debra has interviewed many cover models for Cover Model Corner and her interviews are often picked up by Affair du Coeur magazine.
For more about her work as well as interviews with cover models in Cover Model Corner, visit Debra's website and sign up for her newsletter to be eligible for insider news and contests.
You can find more about Debra online at:
www.debraparmley.com
https://www.facebook.com/Debra-Parmley-19909053561/
https://www.facebook.com/debra.parmley
https://www.pinterest.com/debraparmley/
https://www.pinterest.com/debraparmley/
https://threadingtheweb.wordpress.com
https://plus.google.com/u/0/117801568644320780633/posts/p/pub