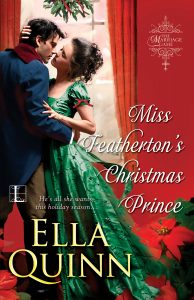 Ella Quinn's wealthy, titled bachelors think they're immune to romantic notions. Yet no matter how they try to evade it, love somehow finds a way… 
In the two seasons since her triumphant debut, Meg Featherton's heart has been tested to its limits. Her first suitor: a criminal. The second, a cur. For her third act, Meg vows to leave love completely out of the marriage equation. She has set her sights on a newly made viscount whom she could take or leave. However, now she must avoid his handsome, roguish, irresistible best friend like the plague. It's no easy feat, as they are all attending the same house party…
Damon, Marquis of Hawksworth, cannot imagine why Miss Featherton seems so damn disinterested—or why he cares so terribly much. Certainly Meg is a fine wifely prospect for a man in his position, but more than that, he finds he longs for her as he has never done for another woman. She may be determined to protect her heart, but Damon is equally set on winning her over, one delicious kiss at a time…
Excerpt
Featherton House, London, Late Autumn 1817, London.
Miss Margaret Elizabeth Lucinda Featherton, second daughter of Viscount Featherton, glanced down at the missive in her lap. The letters were rounded, much like a child's would be, but the spelling and grammar were correct.
Dear Miss Featherton,
I pray this letter arrives in time to save you from making a horrible mistake. Lord Tarlington is not what you think him. I do not expect you to take my word for it. However, if you go to number Twenty-Three Basil Street in the neighborhood of Hans Crescent around seven in the morning, you will find the evidence for yourself.
A Friend
The first time she had received such a letter, the warning had concerned her last suitor, the Earl of Swindon. She shuddered at how close she had come to marrying such a monstrous man. A heaviness lodged in her chest, making it hard to breathe. What would she discover about Tarlington?
The following morning at half past six, Meg and her maid, Hendricks, sallied forth as if taking their usual early stroll in Hyde Park. However, instead of walking down Charles Street toward the Park they headed in the opposite direction to Hay Hill, then on to Bond Street and hailed a hackney.
The day was cool but sunny. A clean, crisp scent, which reminded her of  newly-harvested apples, unusual for London, filled the air. Trees were showing off their brilliant autumn colors. It was altogether too pretty a day for their mission. Meg was tempted to go back and hide in her chamber as if she had never received the missive. Yet if she did, she could end up wed to a man as bad as or worse than Swindon.
Twenty minutes later, she and her maid were situated two houses down from Twenty-Three Basil Street. The town house consisted of three stories and a cellar area. Flowers in pots stood on either side of the well-maintained front door. The brass knocker gleamed as if polished regularly.
Hendricks drew back the leather shade in the hackney, keeping watch on the house as Meg pressed back against the thin, poorly cushioned squabs. She resisted the urge to pleat her skirts, which would surely draw a rebuke from her maid, and waited.
Wondering if, yet again, she had fallen in love with a fiend.
After several minutes, she shifted on the hard bench. Two women carrying baskets hurried past the coach, staring at the vehicle as they went. If Meg and Hendricks remained here much longer, they would begin attracting attention.
Frustrated with waiting, Meg blew out a puff of air. "Do you see anything yet?"
"No." Her maid started to shake her head, then stopped. "Oh, wait. The door is opening."
Finally. She slid to the other side of the hackney and glanced out the window. A handsome gentleman with curling dark blond hair stepped out of the town house holding an infant. Lord Tarlington smiled down at the woman standing next to him, who clutched the hand of a small child still in skirts. For a moment the smile appeared to be the same as the ones he had given Meg on numerous occasions. Then his smiled deepened and his face lit with love as he embraced the woman before kissing her and handing her the baby. As the woman's hand rose, a glint of gold on the third finger of her left hand appeared.
Married! The cur was already wed!
Fury swept through her. The pain in her breast deepened as her heart broke into sharp shards. How could she have been so gullible to fall in love with a man who so obviously did not return her affections and was not even free to give them?
Unable to watch any longer, she slid back to the other side of the coach. Lord Tarlington might not be the ogre Swindon was, but he had lied to her and had deceived her, and, worst of all, he had pretended to love her. For that she would never forgive him.
"That snake!" Hendricks's outraged gasp broke the silence. "And he just spoke to your father yesterday."
"It would appear"—Meg's throat closed painfully, but she refused to give in to the tears threatening to fall—"that he has a previous commitment. One he has kept well hidden."
You can purchase Ella's latest book at:
Amazon
Amazon UK
Apple
B&N
Google
Kobo

About The Author: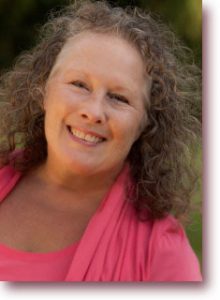 Bestselling author Ella Quinn's studies and other jobs have always been on the serious side. Reading historical romances, especially Regencies, were her escape. Eventually her love of historical novels led her to start writing them. She has just finished her first series, The Marriage Game, and her new series will start in April 2016.
She is married to her wonderful husband of over thirty years. They have a son and granddaughter, one cat and a dog. After living in the South Pacific, Central America, North Africa, England and Europe, she and her husband decided to make their dreams come true and are now living on a sailboat cruising the Caribbean and North America.
She loves having readers connect with her.
Website: www.ellaquinnauthor.com
Facebook: www.facebook.com/EllaQuinnAuthor
Twitter www.twitter.com/ellaquinnauthor
Blog http://ellaquinnauthor.wordpresscom