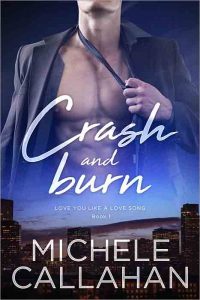 Every love story should have its own song…
A childhood promise has Chance Walker picking up a guitar once again. Sure, he's been busy growing up, finishing college, and even law school. He made a promise to his dying mother and he's determined to keep it. While his guitar playing dreams were big when he was a kid, his skill is rusty and he hires Erin Michaelson to bring music back into his life. Not only is she incredibly talented, she's one of the sexiest women he's ever met. It's hard to focus on correct finger position when her sweet scent threatens to drive him out of his mind.
Less than twenty-four hours after his first lesson he sees her again, but this time she's on stage using another name and seducing an entire audience of men. He played the gentleman card once, and it got him nowhere. This time, all bets are off and he'll do whatever it takes to keep her. A single, sizzling backstage kiss will change both of their lives forever, because Chance soon realizes that Erin is not just an itch, she's an obsession he refuses to live without.
Erin Michaelson spends her days teaching guitar and her nights on stage as her sexy alter-ego, Eva James. Music is her dream, her passion. All she wants is to say goodbye to a lifetime of scraping by, working two jobs, and paying for past mistakes. When a major record label exec hears her band play, she gets her big break. But life can be a real bitch, and meeting Chance now is just bad timing.
Problem #1: The record label wants her to dump her band and move to L.A. Problem #2: She hadn't counted on Chance Walker and the scorching heat of that first kiss. And last but not least is Problem #3: Is Chance really falling in love with the dull guitar teacher, or is he really just lusting after the sexy Eva James?
Will success make all of Erin's dreams come true? Or will falling in love make them both crash and burn?
Crash and Burn is a scorching hot, contemporary, new adult romance of 58,000 words. The story contains explicit love scenes and is intended for an adult audience. Coming soon, fall in love with the other Walker brothers in Alone With You (Feb 2016), Up All Night (Mar 2016) and Make Me Forget (April 2016).
EXCERPT:
Mr. Klasky shoved an old VHS tape into the player and the fuzzy screen went black for a few seconds. He heard the whirring of the tape as it played and had to shake his head. How long ago had his mother made that tape? Twenty years?
And there she was, young and healthy. Yes, probably fifteen years ago. He would have been about twelve when she made this video. He remembered that face. That smile.
God, it hurt to see her. But the real gut punch came when her voice echoed through the small kitchen.
"Hello, my precious boys. I'm going to make this tape and give it to Mr. Klasky just in case something happens to me. I don't plan on going anywhere, but if I do, I want you boys to know I loved you more than anything and I was always proud, every single day, to be your mother."
Jake sniffed and turned his head away. Chance didn't bother. He pulled a handkerchief from his pocket and wiped his cheek dry. When was it going to stop hurting this much? He tried all the gurus' advice he heard. Try to be grateful for the time you had. Only focus on the good memories. Remember how much she loved you boys. Blah, blah, blah. Endless advice from people trying to help. Nothing helped. He had a whole in his chest and nothing was ever going to fill it.
"You boys know how much I always pushed you to follow your own hearts. Follow your dreams, I say. Well, I've been thinking about this a lot this past year. Derek is fourteen now, and I see it happening already.
"Life is going to get ahold of you boys, and drain your dreams right out of you. I know. The real world is hard and unforgiving. Boys don't get to have dreams anymore. They have to be men. The world is going to expect you to be hard. And I know you can be hard as nails. All of you. I know where you came from. You were born into a hard world. I tried to show you a different life, but I'm afraid. I'm afraid you're going to grow up and forget who you really are. I don't want you to forget your dreams.
"So, I did something a little crazy. Maybe you'll remember, maybe you won't, but on my birthday a few years ago, I asked each of you to write a very special card…"
Chance glanced down at the card in his hand as a memory stirred, a memory from long ago. A card with his favorite superhero on the front. A green envelope to match.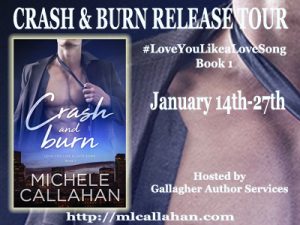 No way.
His mother's laughter hit him and he lifted his head to see her shining eyes and bright smile one more time. She was the most beautiful woman he'd ever seen. Always would be, inside and out. Even bald and sick, she'd been beautiful to him. To see her like this, young and healthy and laughing. He felt like he was a kid again.
"I'm going to ask Mr. Klasky to hold on to these cards for a while. Someday, I'll die. Maybe I'll be ninety, maybe not, but if I'm gone and you need reminding, he's going to remind you of who you really are."
She got serious and leaned forward until her face filled the entire screen.
"I love you. Each and every one. And you each made a promise to me, all those years ago. And dead or not, I expect you to keep it."
Then she laughed again. "Dead or not. How's that for a good one? I love you. Don't forget who you were born to be. Open your cards now. Read them. And above all, remember why you wrote them. Keep your promises. I love you, and you know I'll be watching."
Chance looked down at the dried-out paper and the yellowed edge that ran along the seal of his envelope. He knew what he'd find when he opened the card…a growling image of The Incredible Hulk on the front of the card. His messy, fourth-grade handwriting on the inside. He remembered that day, and his mother giggling with him as he wrote line after line…
Hell, he was so screwed.
Rafflecopter:
<a href="http://www.rafflecopter.com/rafl/display/b87b44e416/" rel="nofollow" data-raflid="b87b44e416″ data-theme="classic" data-template="" id="rcwidget_okwge230″>a Rafflecopter giveaway</a>
<script src="https://widget-prime.rafflecopter.com/launch.js"></script>
YOU CAN PURCHASE CRASH AND BURN AT:
Amazon
iBooks
About the Author: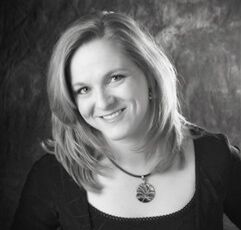 M.L. / Michele Callahan is a sci-fi fanatic, romance fan and full time writer whose earliest movie memories are of Luke Skywalker, Han Solo falling in love with Leia, and light sabers. (Still waiting on Santa to come through on that one.) ML writes sci-fi action adventure as ML Callahan, and romance as Michele Callahan. And when she's not writing, she reads, binge watches her favorite TV shows, or pretends she's not watching anime over the shoulders of her teenage children.
SIGN UP FOR ML/MICHELE'S MAILING LISTS FOR LATEST NEWS!
To find out more about Michele and her books:
Website
Facebook
Twitter
Music