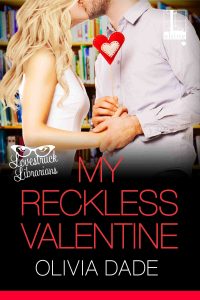 TEMPTATION FROM A TO Z
Library manager Angie Burrowes is in trouble again. Her superiors have never approved of her unconventional methods, but the latest warning is serious—another complaint from the administration or a patron, and she's fired. With a steamy Valentine's Day contest to conceal and her career on the line, the last thing Angie needs is a near-accident while driving home. At least, until she meets the tall, dark, and sexy stranger responsible for her very own spicy plot twist…
Straight-laced Grant Peterson has only one thing on his mind: making a good impression as the new Director of Branch Services at the Nice County Public Library. On the eve of his first day, however, a lusty encounter with Angie unleashes a desire unlike any he's ever known. Their tryst may be one for the record books, but when he learns he's Angie's new boss, will Grant need to check out on love?
EXCERPT:
His hands slid up her sides. Right before his thumbs would have brushed the undersides of her breasts, he stopped. Ripping his mouth from hers, he looked into her eyes for permission.
"Is this all right?" he asked.
She didn't answer in words. Instead, she grasped one of his hands and placed it directly on her breast. It was answer enough for him. As he lowered his mouth to string kisses down her jaw and to her neck, he allowed the hand she'd positioned on her breast to explore. Cup. Gently squeeze. His thumb gently played over her rapidly stiffening nipple through the smooth nap of her red sweater, and he grazed the soft skin of her neck with his teeth. Her throat beneath his lips vibrated as she gave a quiet whimper.
"Oh, God, Grant, I've never—" she whispered, just as a car's headlights pierced the growing darkness and swept over their vehicles on the side of the road.
The SUV rounded the curve and disappeared, but it was too late. Reality had intruded on them. Reluctantly, Grant raised his head from Angie's neck and slid his wandering hand down to the side of her waist and around her back. He refused to let go of her completely, though. His hands seemed drawn to her, unable to resist the sensation of her long, enticing body beneath his fingers.
They sat back on his car and allowed their gasping breaths to calm. After a minute, she began to shiver. He could feel her tremble beneath his hands, and not in the same way she had such a short time ago. Shit. She was getting cold, and no wonder. They were perched on the metal hood of a car, with a stiff breeze whipping around them. In February. In the dark.
Yes, you truly know how to treat a woman, Grant thought in disgust.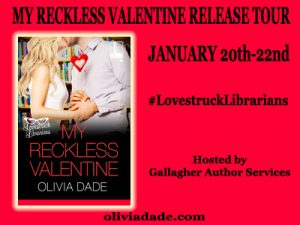 He rubbed up and down her arms with his hands, trying to warm her with friction. "I'm sorry," he said. "That went further than it should have, especially given where we are. I hope I didn't embarrass you. I should have thought about other cars seeing us, but I . . . I forgot about everything."
She leaned over and planted a smacking kiss on his mouth. "Are you kidding? That was amazing. I was about half a second away from pinning you to the hood of your car and ravishing you in full view of the highway. I didn't give a fuck who saw us. And God knows we have enough birth control to last for the next few millennia."
He felt the tips of his ears turn hot. Along with other body parts. "Really?"
"Really. If what just happened was my reward, please feel free to whip luggage at the windshield of my car anytime you want."
"So you still want to have a drink with me?"
She clasped his face between both her hands and came close. "Grant, what aren't you getting here? The only reason I'm not deflowering you against the hood of your car is because I'm freezing, and I'll be even colder if I have to expose my bare ass to the breeze."
He cleared his throat. "I don't think you can technically deflower someone who's not a virgin."
"Believe me," Angie said, "it wouldn't feel technical when I did it."
He believed her. Oh, holy Christ, did he believe her.
You can purchase My Reckless Valentine at:
Amazon
Barnes & Noble
Google
Books-A-Million
iBooks
Kobo
Kensington
About the Author:

While I was growing up, my mother kept a stack of books hidden in her closet. She told me I couldn't read them. So, naturally, whenever she left me alone for any length of time, I took them out and flipped through them. Those books raised quite a few questions in my prepubescent brain. Namely: 1) Why were there so many pirates? 2) Where did all the throbbing come from? 3) What was a "manhood"? 4) And why did the hero and heroine seem overcome by images of waves and fireworks every few pages, especially after an episode of mysterious throbbing in the hero's manhood?
Thirty or so years later, I have a few answers. 1) Because my mom apparently fancied pirates at that time. Now she hoards romances involving cowboys and babies. If a book cover features a shirtless man in a Stetson cradling an infant, her ovaries basically explode and her credit card emerges. I have a similar reaction to romances involving spinsters, governesses, and librarians. 2) His manhood. Also, her womanhood. 3) It's his "hard length," sometimes compared in terms of rigidity to iron. I prefer to use other names for it in my own writing. However, I am not picky when it comes to descriptions of iron-hard lengths. At least in romances. 4) Because explaining how an orgasm feels can prove difficult. Or maybe the couples all had sex on New Year's Eve at Cancun.
During those thirty years, I accomplished a few things. I graduated from Wake Forest University and earned my M.A. in American History from the University of Wisconsin-Madison. I worked at a variety of jobs that required me to bury my bawdiness and potty mouth under a demure exterior: costumed interpreter at Colonial Williamsburg, high school teacher, and librarian. But I always, always read romances. Funny, filthy, sweet–it didn't matter. I loved them all.
Now I'm writing my own romances with the encouragement of my husband and daughter. I found a kick-ass agent: Jessica Alvarez from Bookends, LLC. I have my own stack of books in my closet that I'd rather my daughter not read, at least not for a few years. I can swear whenever I want, except around said daughter. And I get to spend all day writing about love and iron-hard lengths.
So thank you, Mom, for perving so hard on pirates during my childhood. I owe you.
You can find out more about Olivia Dade and her books at:
Website  
Twitter
Facebook